A bomb on a motorcycle exploded on Monday, August 17, just outside a Hindu shrine in the centre of the Thai capital, killing at least 12 people, police and a rescue worker said.
The blast was near the Erawan shrine at a major Bangkok intersection, police said.
Here's the CCTV footage of the blast
Source: YouTube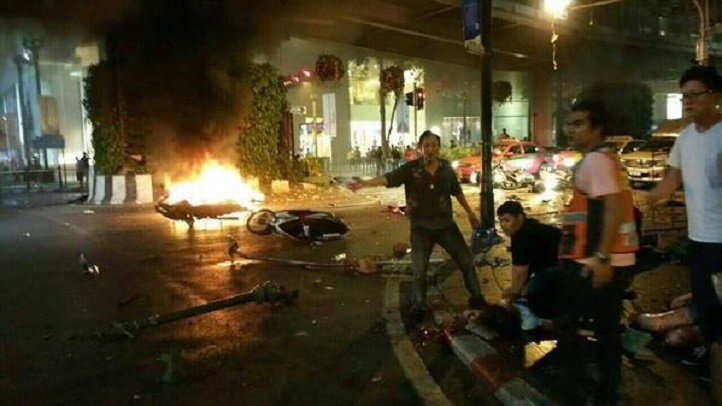 A policeman at the scene and a rescue worker said 12 people had been killed. Media put the number of the wounded at 20.
There was no immediate claim of responsibility. Thai forces are fighting a low-level Muslim insurgency in the predominantly Buddhist country's south, although those rebels have rarely launched attacks outside their ethnic Malay heartland.
The army has ruled Thailand since May 2014, when it ousted an elected government after months of, at times, violent anti-government protests.
The Erawan shrine, on a busy corner near top hotels, shopping centres and offices, is a major tourist attraction, especially for visitors from East Asia. Many ordinary Thais also worship there.
(Text from Reuters)