Louisiana Governor Bobby Jindal announced on Wednesday, June 24, he was running for the US presidency in 2016, giving himself a mountain to climb from the bottom of a full pack of Republican candidates.
"My name is Bobby Jindal and I am running for President of the United States of America," Jindal, who became the first person of Indian-American heritage to run for US president, said on his website.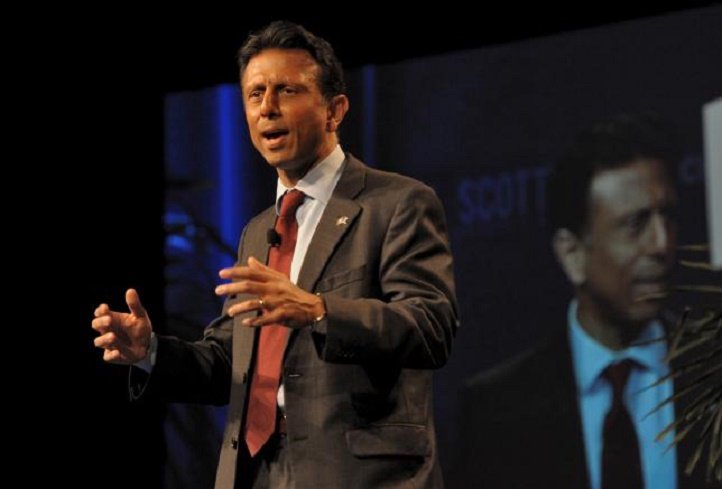 Louisiana Governor Bobby Jindal addresses an economic summit hosted by Florida Gov. Rick Scott in Orlando, Florida
Jindal, 44, is scheduled to appear later on Wednesday in the New Orleans suburb of Kenner to formally announce his decision. His website featured videos of Jindal and his wife, Supriya, telling their three children that he was going to be a candidate and promising his daughter they would get a puppy if they moved to the White House.
Once seen as a rising Republican star, Jindal has struggled with a fiscal crisis and a slump in popularity in his home state and usually ranks near the bottom in polls of Republicans seeking the nomination for the November 2016 presidential election.
Jindal, a two-term governor who also represented Louisiana in the U.S. House of Representatives, joins 12 other Republicans in the race, including former Florida Governor Jeb Bush. Others, including Wisconsin Governor Scott Walker, are expected to join soon.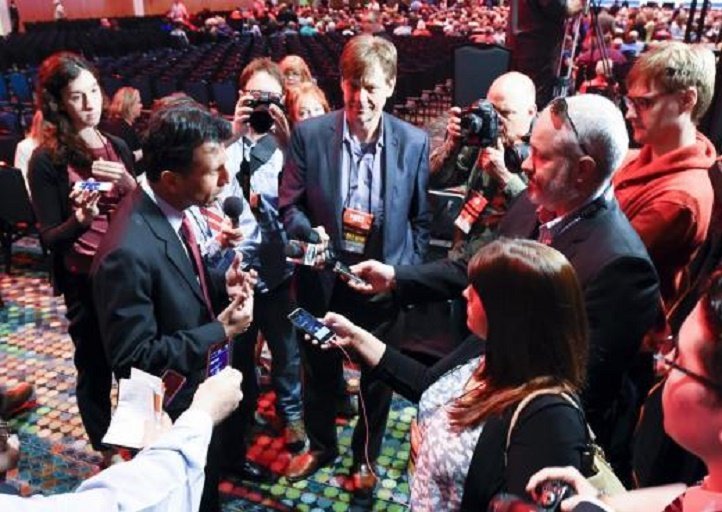 Governor of Louisiana Bobby Jindal (L) speaks to the press during the National Rifle Association's annual meeting in Nashville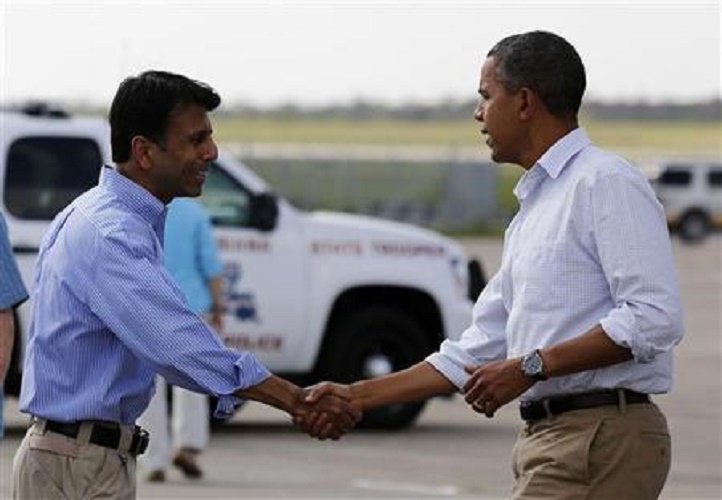 U.S. President Barack Obama shakes hands with Louisiana Governor Bobby Jindal after arriving at Louis Armstrong International Airport.
Jindal, a Christian who converted from Hinduism as a teenager, jumped into a fight in May over religion and gay rights. He signed an executive order to allow businesses to refuse service for same-sex weddings, even though Louisiana's House of Representatives had rejected a similar measure. Jindal also annoyed business leaders by proposing the elimination of more than $500 million worth of corporate tax rebates this year as part of his effort to balance the budget.
In 2009, Jindal delivered the Republican response to the President Barack Obama's first State of the Union address, and many in the party hoped he could be a young counterweight to the new president. But his speech was mocked as amateurish and awkward.