Inspiration is the fuel Bollywood runs on. Sometimes, we're inspired by Hollywood movies, sometimes the Tollywood movies. Inspiration, like creativity has no boundaries.
Readers will agree that books are endlessly inspiring. Bollywood filmmakers have found novelty in literary masterpieces too.
1. Shehab, Bibi Aur Golam – Sahib, Biwi Aur Ghulam
Sahib, Biwi Aur Ghulam, the 1962 version produced by the talented Guru Dutt is based on Saheb, Bibi Aur Golam written by the Bengali author,  Bimal Mitra.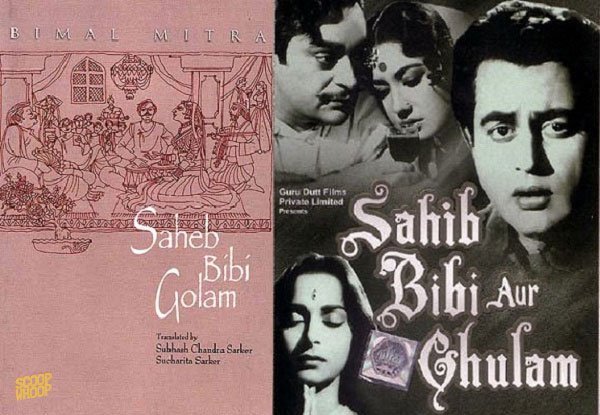 2. Chetan Bhagat Bestsellers
You can love him, you can hate him but you can't ignore him.  Chetan Bhagat's grey cells have given us not one, not two, not three, but four Bollywood movies: Hello, 3 Idiots, Kai Po Che and 2 States, two of these being mega-blockbusters.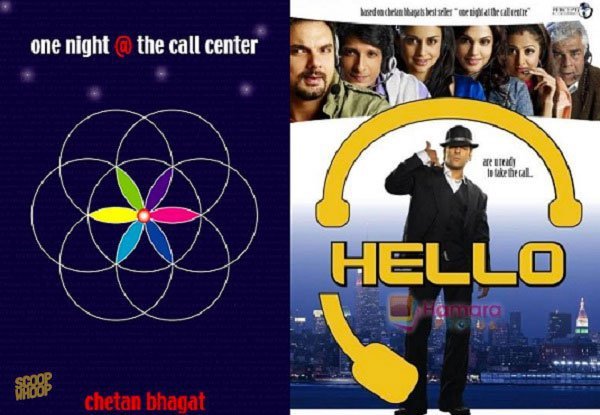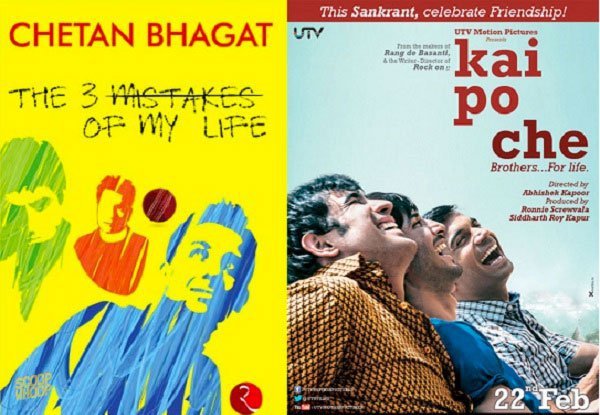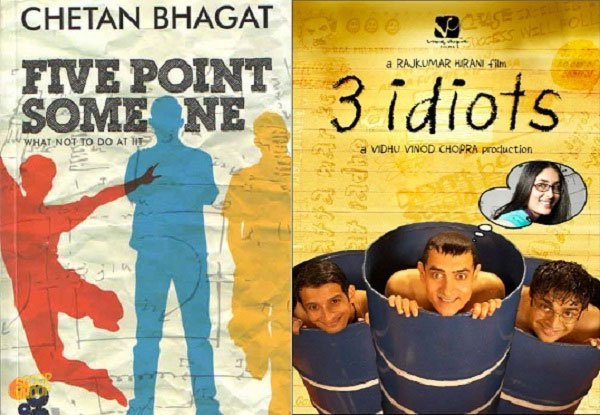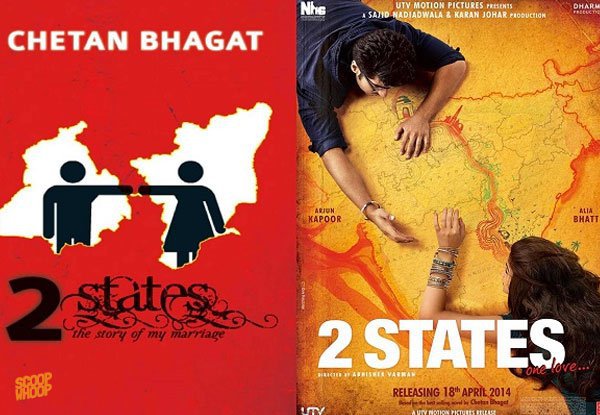 3. Devdas – Devdas and Parineeta – Parineeta
The three overtly dramatic, 70mm film stories of the heavy-drinker Devdas are actually based on the book by same name, written by Sharat Chandra Chattopadhyay. Along with it, he left Bollywood another 'to-be-movied' book in the form of his 1914 novel, Parineeta.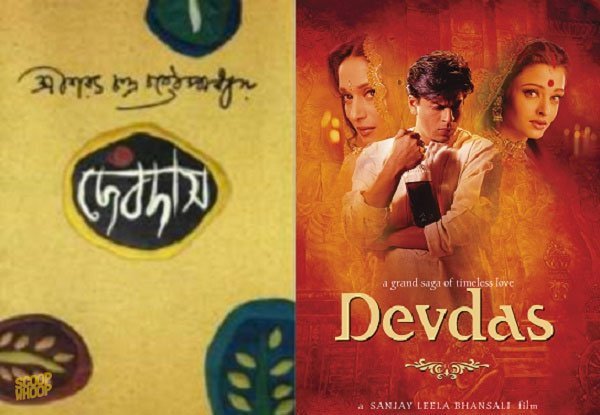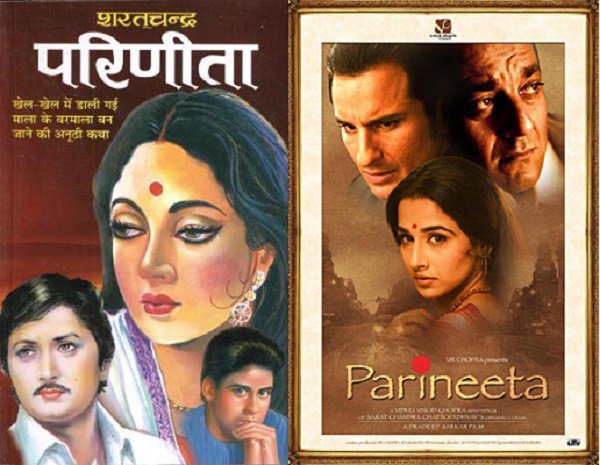 4 Othello – Omkara
We all remember Langda Tyagi and Kesu Firangi from the 2006 movie, Omkara, but did you know that the movie is actually adapted from Shakespeare's Othello, written in the 17 th Century?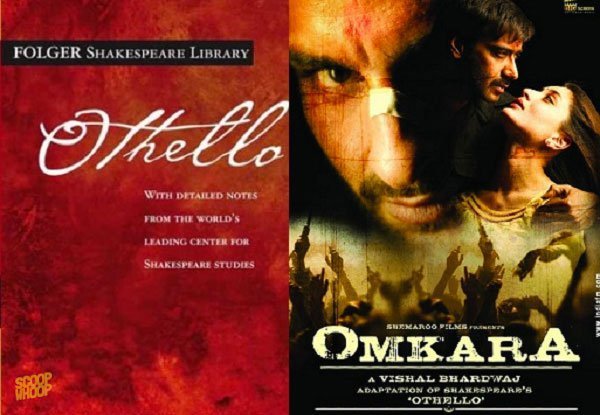 5. The Citadel – Tere Mere Sapne
Tere Mere Sapne, in which Dev Anand played the lead role, is actually an Indian adapation of A.J Cronin's The Citadel, a novel revolving around contentious theme of medical ethics.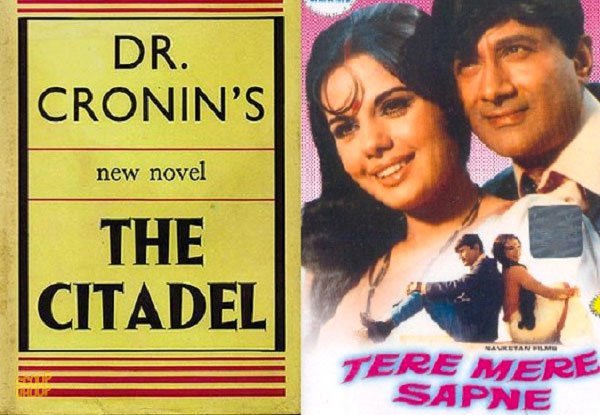 6. Guide – Guide
' Yaad mein nasha karrta hun, nashe mein yaad karrta hun .' Padma Vibhushan winner RK Narayan, not only gifted us the world of Malgudi, but also upon bestowed Bollywood the classic screenplay of Guide in the form of the critically acclaimed novel by the same name.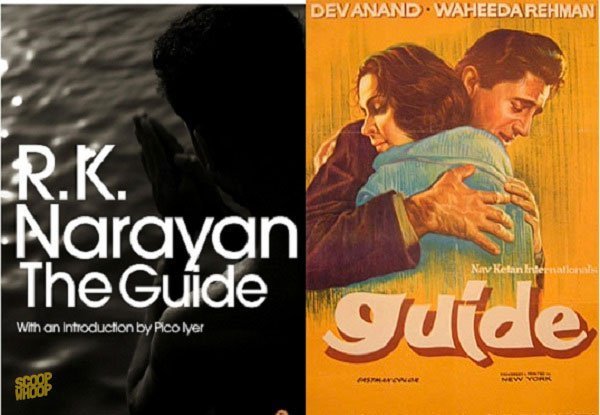 7. Emma – Aisha
Those of you who swear by Hollywood movies would say that Sonam Kapoor starrer, Aisha was based on Clueless and/or Gwyneth Paltrow starring Emma (2005), but y'all readers know how all three of them were actually a lifted and twisted form of Jane Austen's novel, Emma.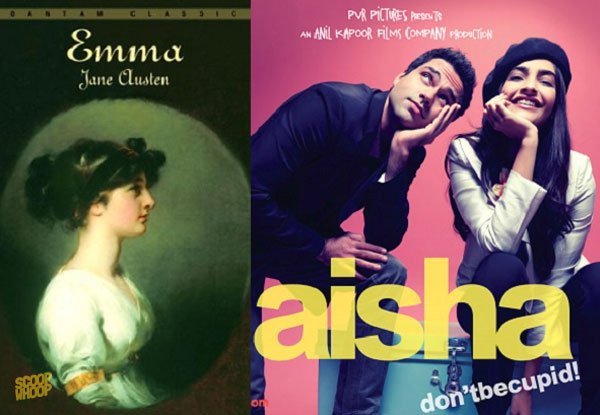 8. Vishal Bharadwaj's Movies
The multi-talented Vishal Bharadwaj's Maqbool is based on a Shakespearean play, Macbeth. Not only that, he had made film adaptions of works of Ruskin Bond. Who does not know Ruskin Bond? He's the amazing author who lives in Mussoorie and writes for children. Although, to say that 7 Khoon Maaf, based on his short story, Susanna's Seven Husbands would be a far-fetched claim.  However, do you remember the super cute movie, The Blue Umbrella, starring Pankaj Kapoor? It was based on the novel of the ditto name written by him.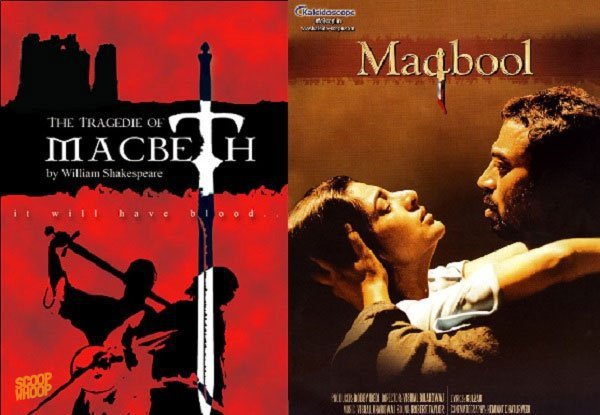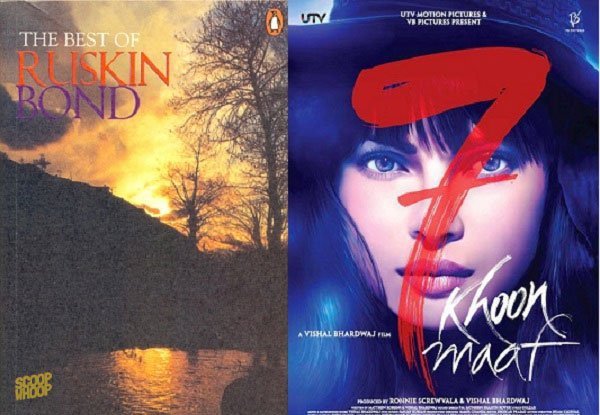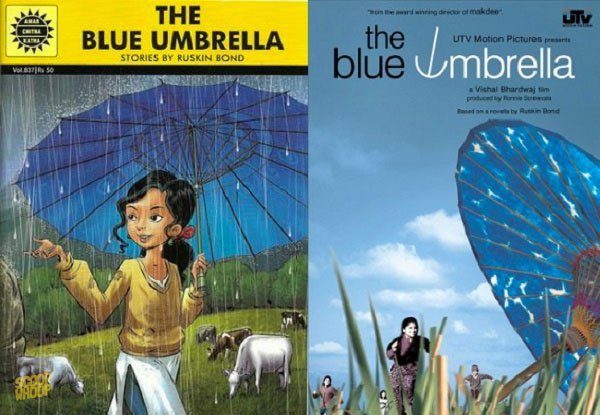 9. A Flight of Pigeons – Junoon
Not only that! Ruskin Bond's novella, A Flight of Pigeons was made into the critically acclaimed movie, Junoon by the famous, Shyam Benegal in 1978.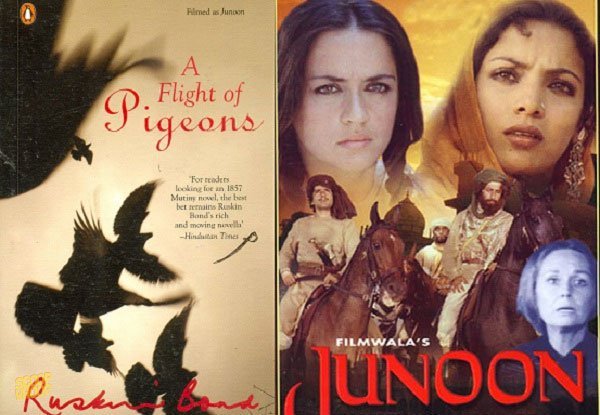 10. Pinjar – Pinjar
I remember how I completely forgave Urmila Matondkar for being a part of movies like Pyaar Tune Kya Kiya and Bhoot, after I watched her act in the 2004 movie, Pinjar which is based on the Punjabi novel of the same name written by Amrita Pritam.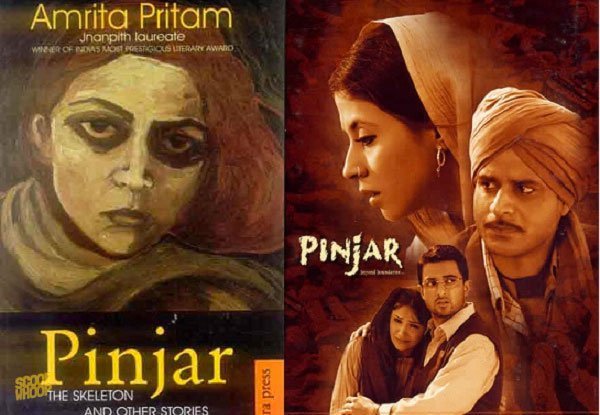 11. Shatranj Ke Khiladi – Shatranj Ke Khiladi
Shatranj Ke Khiladi, Satyajit Ray's masterpiece was in fact an adaption of Munshi Premchand's book by the same name!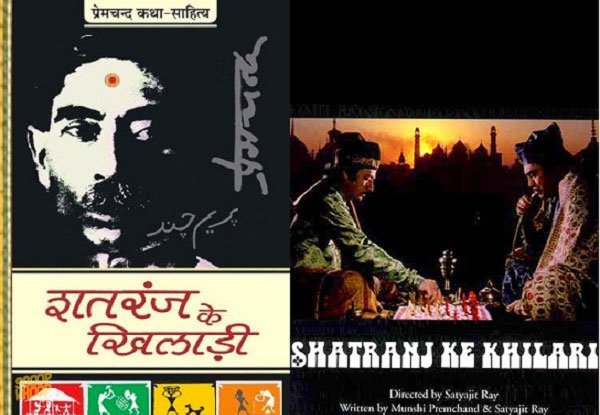 12. Saraswatichandra – Saraswatichandra
You must have found your mother crying her eyes out while watching the TV series, Saraswatichandra. Well, I think it sucks. What you must make her watch instead is the 1968 movie starring Nutan and Manish in the lead roles. If not that, make her read the book these two have been adapted from.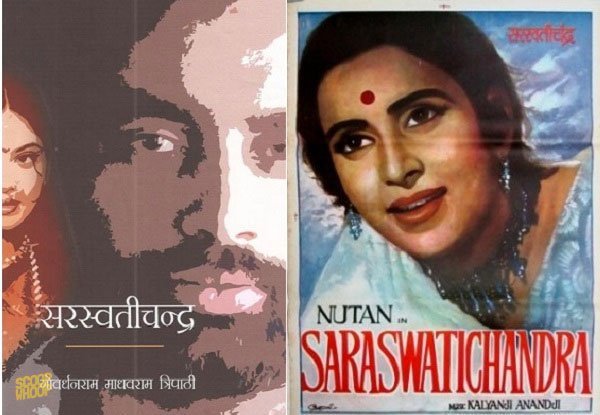 13. Hamlet – Haider
The soon-to-be-released movie, Haider, starring Shahid Kapoor and Shraddha Kapoor is also an adaptation of William Shakespeare's Hamlet! I can't say whether the movie will be a hit or not, but at least Shahid Kapoor looks hot.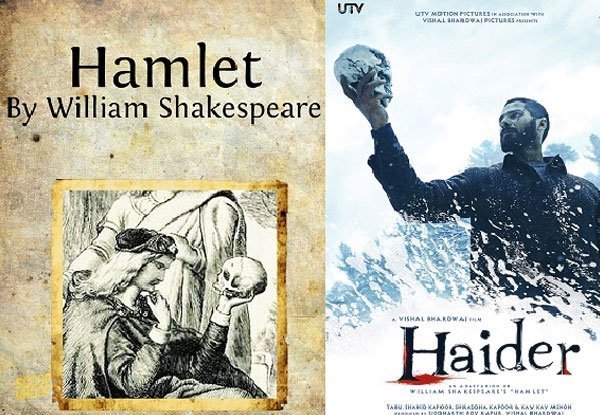 Although the below-mentioned are not books, these short stories were adapted to beautifully creative movies.
14. The Last Leaf – Lootera
Vikramaditya Motwane's Lootera, starring Ranveer Singh and Sonakshi Sinha was partly based on O. Henry's short story, The Last Leaf. While Pakhi Roy Chaudhary was a character developed on the lines of the story itself, Motwane along with scriptwriter Bhavani Iyer created the character of the conman, Nandu.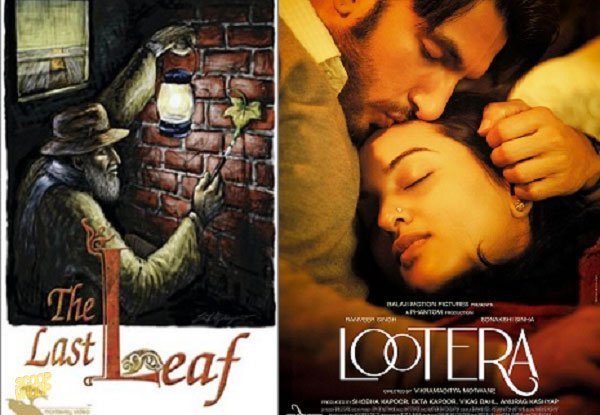 15. White Nights – Saawariya
Things that remind me of Saawariya? Blue, black and a towel. The critically acclaimed movie is an adaption of Fyodor Dostoevsky's  short story, White Nights.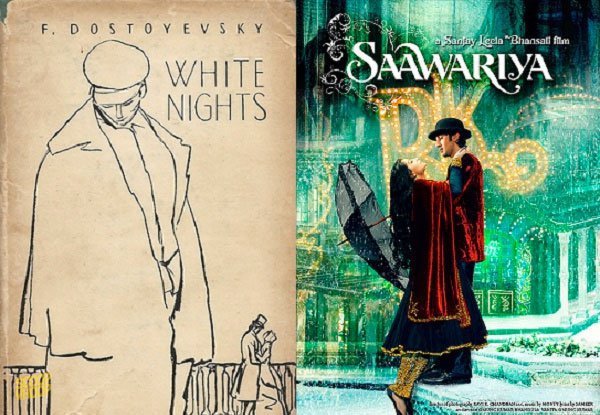 It's a universally known fact that film adaptions usually completely ruin the books, but some of these Bollywood movies have actually been crafted really well. These films have not only impressed the readers with their charm, but also helped the non-readers enter the world of literature, without even letting them know of it!