Usain Bolt took the first strides in his bid to sweep the Olympic sprint medals for a third time on the Rio Games super Saturday as swimming legend Michael Phelps targeted a final gold to end his glittering career.
Bolt and American arch-rival Justin Gatlin glided through their preliminary races at a full and festive Rio Olympic stadium.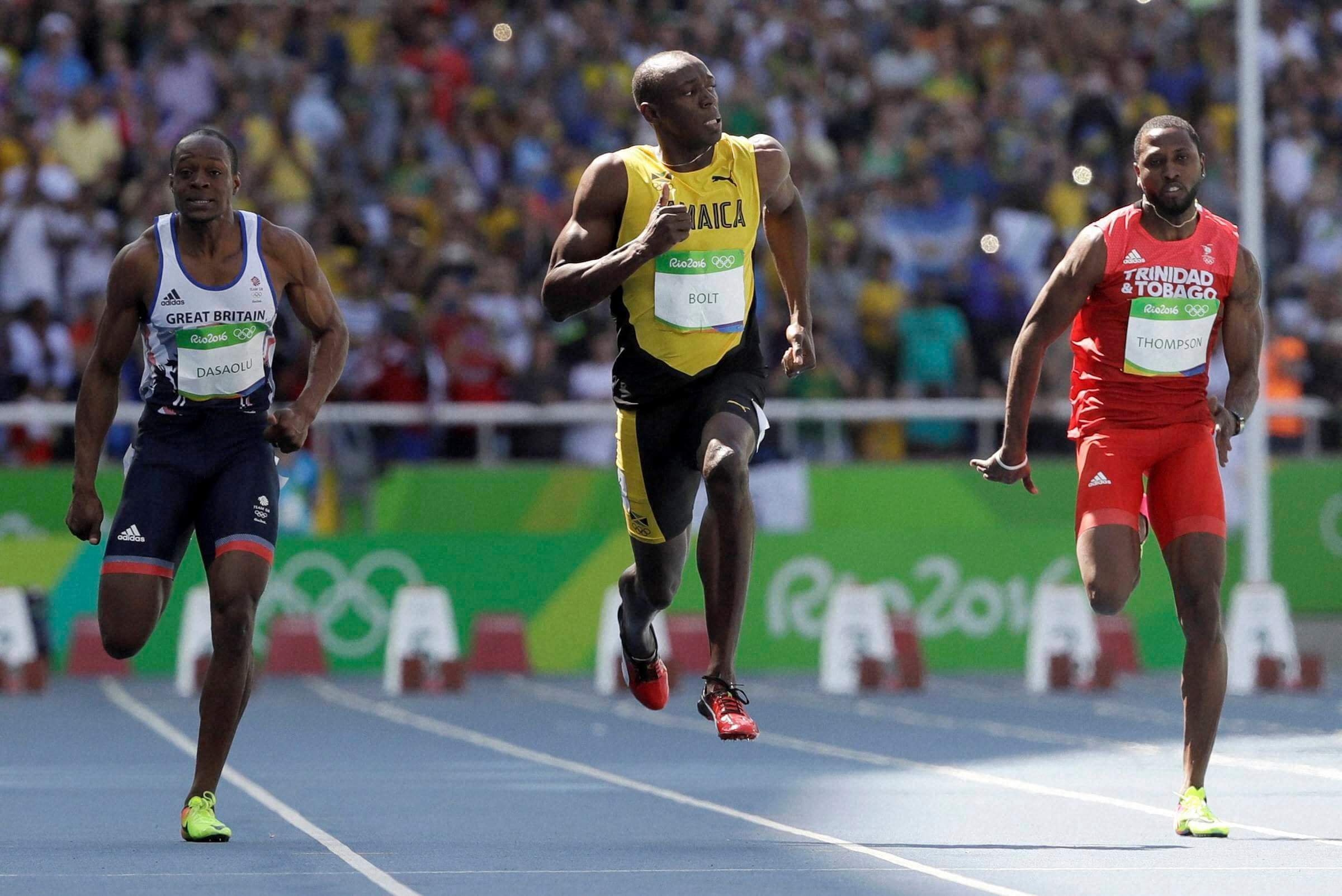 The 34-year-old Gatlin, the fastest man in the world this year, lead the way at 10.01sec. Bolt was slower out of the blocks but had time to see Bahrain's Andrew Fisher was in front and easily overtook to clock 10.07.
"I'm feeling good. I'm happy," said Bolt. "So now it's all about execution and getting it right when it comes to the finals."
Each has two more races before Sunday's final showdown.
Bolt is aiming to end his Olympic career with a third straight triumph in the 100m, 200m and 4x100m relay — the so-called 'Treble-Treble'.
While the 29-year-old's superstar status is assured, Gatlin, is in Rio seeking to redeem his name after two doping bans.
Athletics, which is recovering from the Russia doping storm of the past year, is counting on both for a classic showdown.
In the track, Germany's Christoph Harting threw 68.37m in the discus to make sure the gold stayed in the family. His brother and defending champion Robert failed to qualify for the finals after straining his back flicking on a light switch with his foot.
Feature image source: PTI