The Delhi-Lucknow Shatabdi was on Sunday halted for searches at Ghaziabad and movement of several other trains were disrupted after Northern Railways was alerted about a possible bomb threat to trains plying between Delhi and Kanpur.
The bomb scare came a day after the terrorist attack on the Pathankot air base in Punjab that left four infiltrators and three security personnel dead.
Delhi Police, acting on an alert from the Anti Terrorism Squad of their Mumbai counterpart, had told Northern Railways at 6:23 am that there was a bomb threat to the Lucknow Shatabdi. However, by that time the train had already left Delhi at its scheduled time of 6.10 am.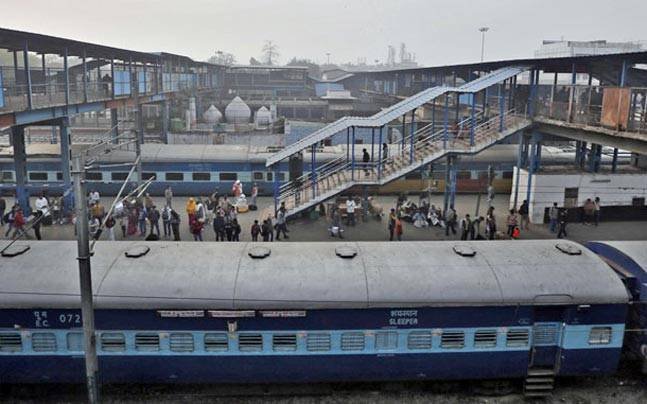 The Shatabdi was subsequently halted at Ghaziabad and thoroughly checked. It was allowed to leave the station at 7.52am as nothing unusual was found, railway officials said.
Delhi Divisional Railway Manager Arun Arora said the Government Railway Police and Delhi Police had alerted them that there could be bombs in major trains such as the Shatabdi, Duronto, Rajdhani, Vaishali Express and Nilanchal Express.
The Nilanchal Express and the Lucknow Shatabdi were among the trains delayed.
Indian Railways has strengthened security measures at all major railway stations in the Delhi division after the bomb threat.
A police official said, trains were stopped at Ghaziabad station too and hundreds of officials have been deployed in the operation.
The trains that were to leave in the morning were sanitised.
According to the official, the potential threat was conveyed by the Mumbai ATS and the Special Cell of Delhi Police has also been kept in the loop.
Delhi was put on high alert yesterday, following the attack at the IAF base in Pathankot, and security was heightened across the city. 
Feature image source: Representational Image/PTI