Everyone deserves a little break time while they are at work. Especially when your job is as busy and serious as being a bomb squad doggo.
This video shared on Twitter of a four-legged champ shows the doggo accompanying two bomb squad personnels at a railway station.
As soon as the officers give the dog a command to take a break, the yellow labrador jumps around the station in enthusiasm.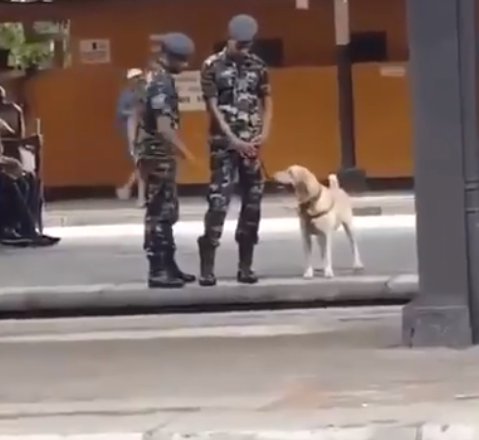 After the much-needed skipping around, the doggo comes back to the soldiers and gets back on duty. This doggo is clearly a very good boi/gurl.