The Bombay high court upheld the ban on slaughter of bulls in Maharashtra on Friday, reports NDTV.  
However, it struck down a section in Maharashtra Animal Preservation (Amendment) Act which criminalises possession of beef brought from outside Maharashtra.
This means that one can store or eat beef (bull's meat) which is bought from outside the state.
A division bench of Justices A S Oka and S C Gupte had reserved the ruling in January after hearing the arguments.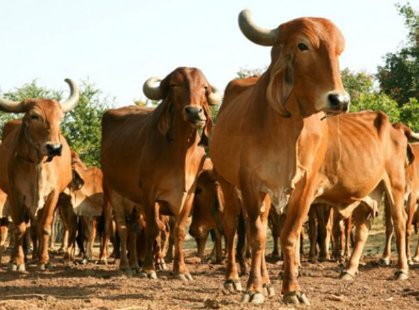 In February 2015, the President approved the Maharashtra Animal Preservation (Amendment) Act. While the original 1976 Act banned slaughter of cows, the amendment prohibited, in addition, slaughter of bulls and bullocks and possession and consumption of their meat. 
As per the Act, slaughter attracts a five-year jail-term and Rs 10,000 fine while possession of meat of bull or bullock attracts one-year in jail and Rs 2,000 fine. 
Arif Kapadia, a city resident, and noted lawyer Harish Jagtiani have challenged the provision which says mere possession of beef anywhere in the state is a crime. This is arbitrary and undermines the cosmopolitan nature of the city which houses people from all religions and communities, they contend. 
(With inputs from PTI)
(Feature image source: Twitter)