An old bombshell was found in the high-security DRDO Bhawan complex in New Delhi and later defused, National Security Guards chief R C Tayal said on Tuesday. 
The bomb disposal squad of the counter-terrorism force "handled an IED incident" at the Defence Research and Development Organisation's (DRDO) facility in New Delhi a few months ago, he said during an event.
Tayal hailed the NSG bomb disposal squad as the "number one", saying when "no other" agency could handle the situation, it was his men who "defused" the explosive. He, however, did not share details of the incident he cited in the presence of Home Minister Rajnath Singh.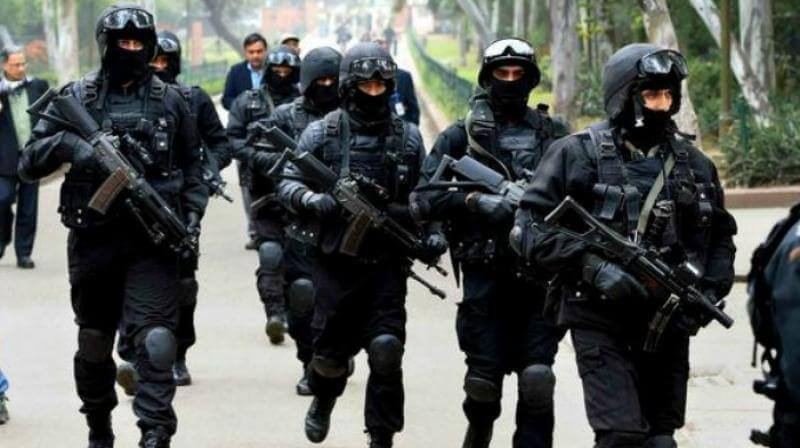 NSG officials later clarified that the IED was an old shell of the "unexploded ordnance" category. It was found on April 14 during the construction work undertaken by the Delhi Metro around the DRDO premises in Metcalfe House.
Besides the 120mm mortar shell, two empty artillery shells were found that day, they said. When the bomb disposal squads of local police and others could not succeed in defusing the explosive, the National Security Guard team was called in, the officials said.
"One of the three shells was live. They were taken to the NSG garrison in Manesar in a sanitised condition inside huge explosion-proof vessels and were destroyed in controlled conditions," a senior official said. There was no terror angle to this incident and the operation ended in a day's time, he added.
The NSG has a special bomb disposal squad which not only assists its counter-terrror and counter-hijack commando units during operations, but also helps neutralise high-level bomb threats involving IEDs and cleverly concealed explosives.
The squad had lost its Commanding Officer Lt Col Niranjan EK while he was sanitising a terrorist's booby-trapped body at the Pathankot airbase which was attacked early this year.