On a cold February night in 1991, a group of soldiers and officers of the Indian Army swooped down on the two villages of North Kashmir's Kupwara district, in a cordon and search operation to nab militants. But what began as a military operation, soon turned out to be a night of horror for the women of the villages. 
The village men were rounded up and kept locked up in a building. And then, the soldiers went on an alleged rape spree of isolated women. According to village accounts, as many as 31 women were raped by soldiers. 
The event, even 25 years after it took place, still remains an event recounted with horror in Kashmir.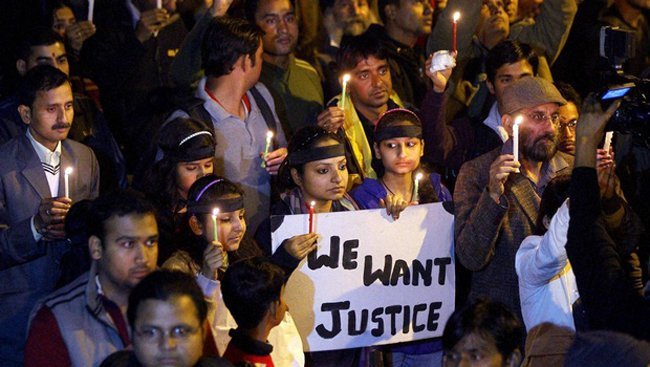 In Kashmir, a group of young women, all in their twenties, were inspired to re-open the Kunan-Poshpora case, to revisit their history and to look at what had happened to the survivors of the 1991 mass rape. 
All of this has been documented in a newly published book Do You Remember Kunan Poshpora? by Zubaan. 
The book was released in Srinagar on the eve of Kashmiri Women's Resistance Day which is celebrated on February 23 every year. 
Here's an exclusive excerpt from the book:
                                         The Knock on Durri's* Door
My sister and I hugged the kangri even closer. We were scared of that knocking. It seemed someone wanted to break down the door of our house. My grandfather quickly got up and opened the door. I heard few words "Kitnai admi ho ghar mai" (how many men are you in the house). "Koi nahi sahib bas mai hun" (no one, just me). I tried to stand up. I was stopped by someone. It was Amina, she held my hand tight. As I turned towards her, I could see the disapproval on her face. Now I tried to hear more clearly. I noticed Amina and Fatimah were doing the same. In middle of all this I could hear a female voice. My mother was pleading with someone. Suddenly 'toth' screamed "Haa Khudayo" (Oh God!). Within no time an army soldier appeared infront of us. I could smell something awful from him and then I saw that he had a bottle of alcohol in his hand.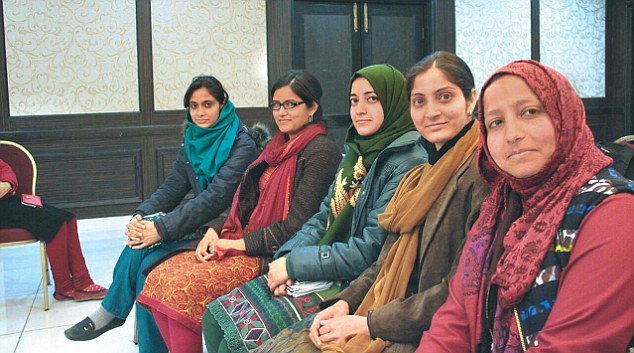 My throat was dry. I could not even scream. I could not even stand, it was as if the earth had gripped me. My sister Fatimah and Amina held me tight from both sides. I could feel their fi ngers digging into my arms. From one the soldiers became six as others joined the first one. I wanted to scream. I could not hear my grandfather speak. I didn't know where they took my mother. One of them gripped my hair. I held his feet. I remember begging him, "khuda kai liyai humai chhod do, hum nai kuch nahi kiya" (for god's sake please leave us, we are innocent). I even bowed my forehead onto his shoes. He dragged me to kitchen. My mother was already there. I screamed with all my energy, "Mouji meh bachaay tii" (mother, save me). How could she, I don't want to share all that I saw and remember happening to her. My pheran was torn and with that my whole life.
When I regained consciousness, my head was blank and I felt numb.My face was wet. I realized I was weeping. I was naked, not just my body but my soul. My mother was in that room with me. She was unconscious or pretending to be. She had turned her face away from me. I heard someone crying. It was my brother, he covered me with something. I don't remember clearly what it was. I haven't asked him till now. We never spoke about that night again. But I remember I could not feel my lower body.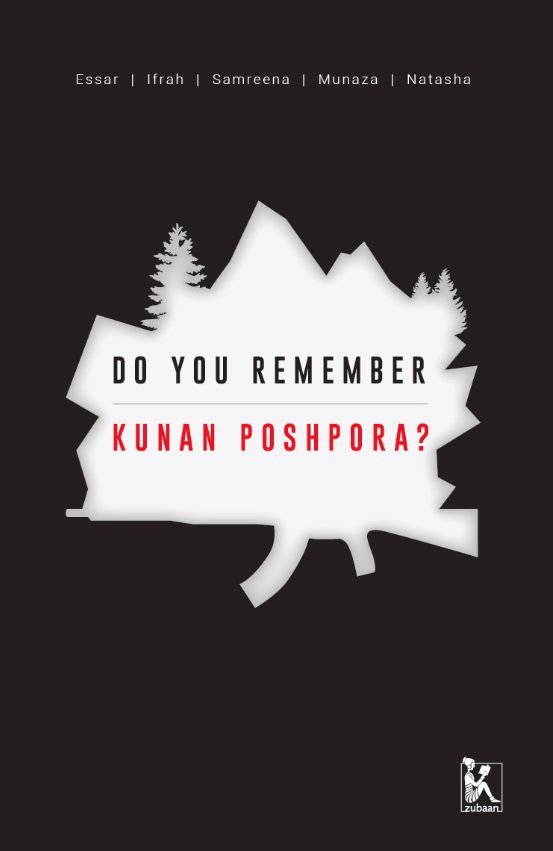 That one night has become my life. No matter what I do, where I go or what I think. That night never leaves me. It's with me all the time, when I pray, when I cook, when I clean myself. I curse them (the army) all the time and will curse them all my life. People console me. They say you must forget and move on. But that's easier said than done. It's diffi cult; it's like losing your eyes and believing you never had them.
I did not give a statement to police. My family feared no one would marry me. I never married. It's not that I don't want to but my health does not allow me. I am not fi t to marry. I don't want to ruin someone's life.
Besides when I saw how girls from my village were being treated by their in-laws, I chose not to marry. We never spoke to anyone about my friend Amina being raped. When we met after that night, we cried and cried. We are still friends but we have an unspoken rule—never speak about that night. I am a rape survivor from Kunan and Poshpora—I am breathing but not alive.
*The names used for women survivors in the account are not their real names but have been given by the authors to protect their privacy.
The book 'Do You Remember Kunan Poshpora' is published by Zubaan and is authored by Essar Batool, Ifrah Butt, Munaza Rashid, Natasha Rather and Samreena Mushtaq. 
Feature image source: Reuters/Representational Image