Eight months ago, 36-year-old Carol Fenner gave birth to her beautiful daughter, Luna born with a rare birthmark, on her face, that resembles a Batman mask. Now this baby girl is the internet's new darling and even has her own Instagram account called Luna.love.hope.
The birthmark, caused by congenital melanocytic nevus, a skin condition that produces abnormally dark blemishes, is being removed by a Russian surgeon. The procedure involves various surgeries but is painless so the adorable Luna doesn't suffer through the process. 
The wishes and support are pouring in from around the world for Luna and her mother, Carol.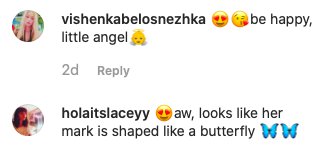 Here's wishing Luna and her parents the best!