It's public art that you can only see when it rains. And when that happens, prepare yourself for a beautiful, poetic surprise.
Across the city of Boston, USA there are numerous streets that hide beautiful verses except for when they are sprinkled with water.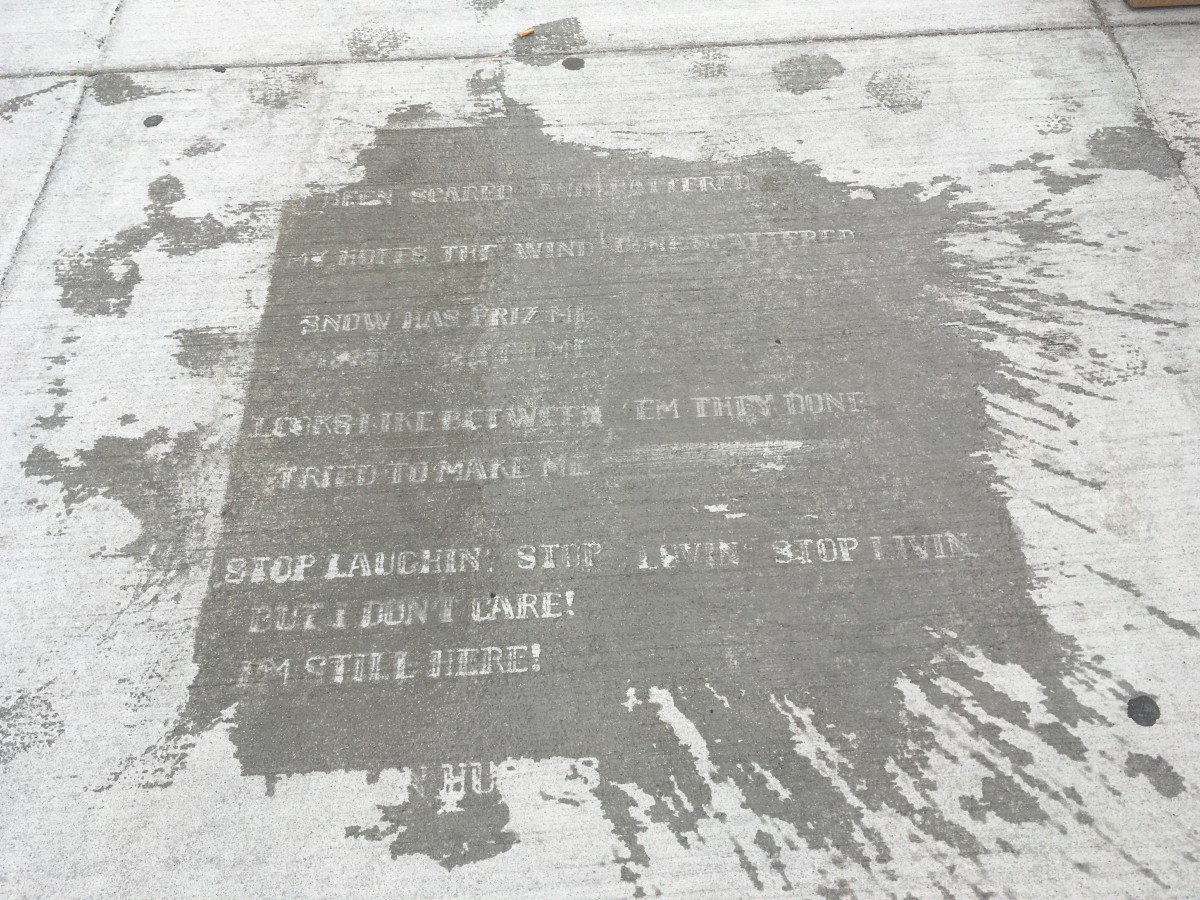 The City Hall of Boston and a non-profit that supports the Massachusetts poetry community called Mass Poetry, collaborated on this project to stencil verses onto the city's concrete streets with a biodegradable water-repellent spray – so that when water hits them, famous words reveal themselves to the unsuspecting passerby.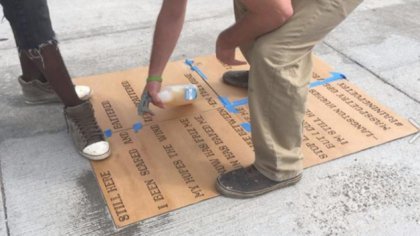 The project was named 'Raining Poetry' and it began on April 1st to kick off National Poetry Month. The works of several poets from Langston Hughes to Barbara Helfgott Hyett have been featured in it.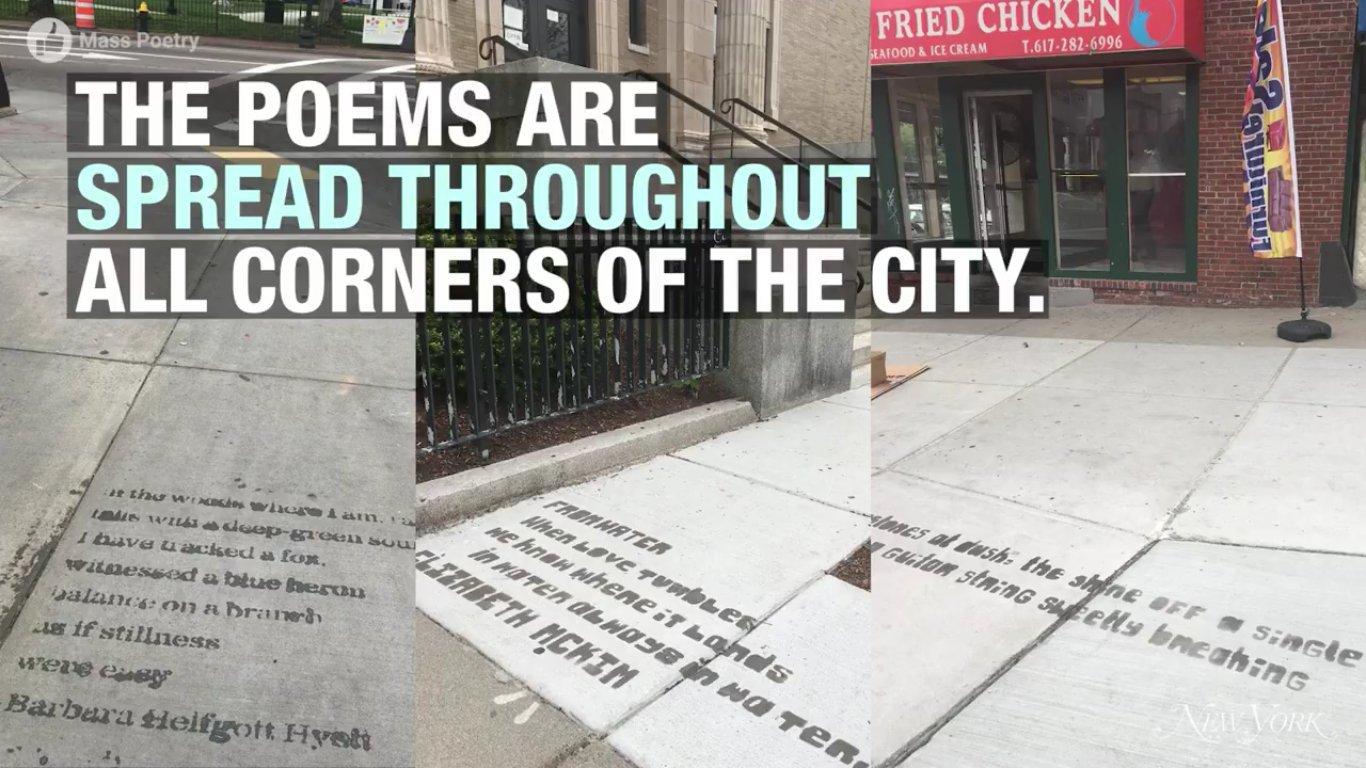 Home to writers like E. E. Cummings and Sylvia Plath, Boston's 'Raining Poetry' was conceived as a pursuit to expose the rich literary history of the city to its residents and visitors alike.
Watch how the hidden poems work here:
I for one can say for certain that not only has it done a lot in celebrating it's own heritage, but this street art project is bound to inspire cities all around the world. Three cheers to you, Boston!