Dzhokhar Tsarnaev was sentenced to death by a U.S. jury on Friday, May 15, for helping carry out the 2013 bomb attack that turned the Boston Marathon from a sunny rite of spring to a smoky battlefield killing three people and wounded 264 others.
After deliberating for 15 hours, the federal jury chose death by lethal injection for Tsarnaev, 21, over its only other option, life in prison without possibility of release. He is said to be the youngest person on death row in the United States.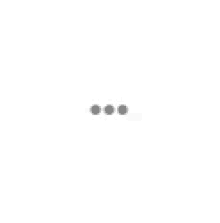 The same jury found Tsarnaev guilty last month of placing a pair of homemade pressure-cooker bombs on April 15, 2013, as well as fatally shooting a policeman. The bombing was one of the highest-profile attacks on U.S. soil since September 11, 2001.
Tsarnaev, dressed in a dark sport coat and light-coloured shirt, stood quietly as the sentence was read, remaining expressionless as he had throughout most of the trial.
During 10 weeks of testimony, jurors heard from about 150 witnesses, including people whose legs were torn off by the shrapnel-filled bombs. William Richard, the father of bombing victim Martin Richard, described the decision to leave his 8-year-old son to die of his wounds so that he could save the life of his daughter, Jane, who lost a leg but survived.
Prosecutors described Tsarnaev, who is an ethnic Chechen, as an adherent of al Qaeda's militant Islamist views who carried out the attack as an act of retribution for U.S. military campaigns in Muslim-majority countries.
The jury's decision does not mean Tsarnaev will face imminent death. Defence attorneys are likely to appeal the sentence, a process that can stretch out for many years.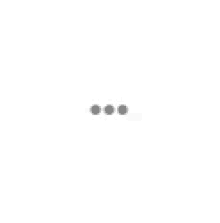 "I know that there is still a long road ahead," said survivor Karen Brassard, whose left leg was badly injured in the attack. "There are going to be many, many dates ahead. But today we can take a breath, and actually breathe again," she told reporters.
An appeal could focus on a number of issues, including the court's denial of a defence plea to move the trial out of Boston or refusal to challenge the graphic photos and videos that the jury saw of the bombs' detonation and the severe wounds they inflicted.
Prosecutors do have a burden of proof to show that people died, but the appeal argument would be that there is a balance to be struck and they went over that line," said David Weinstein, an attorney in private practice who in prior jobs as a state and federal prosecutor brought death-penalty cases.
Death penalty controversial in Massachusetts
The death penalty remains highly controversial in Massachusetts, which has not put anyone to death in almost 70 years and which abolished capital punishment for state crimes in 1984. Tsarnaev was tried under federal law, which allows for lethal injection as a punishment.Polls had shown that a majority of Boston-area residents opposed executing Tsarnaev.