A heroic auto-driver failed in a bid to rescue two maintenance workers trapped in a manhole in Kerala's Kozhikode city and died of asphyxiation on Thursday.
The incident took place on Thursday morning, near Palayam in Kozhikode, when two cleaning workers from East Godavari district of Andhra Pradesh – Narasimhan and Bhaskar Rao – opened a manhole to check the water level in the 12-ft sewer.
However, due to lack of safety arrangements, Narasimhan fainted after inhaling the toxic gas that emanated from the manhole and fell in the sewer. His colleague Bhaskar Rao also jumped in to save Narasimhan but both were trapped.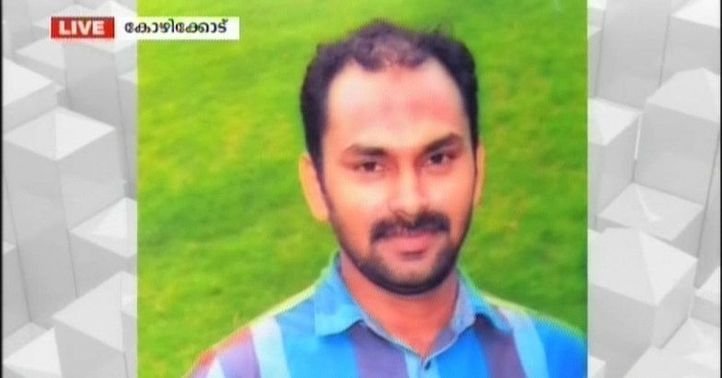 P. Naushad | Source: TV Screengrab English Manorama Online
On seeing this, P. Naushad, an auto-driver, who was having tea at a nearby stall, also jumped in to save the duo, but it proved fatal for all three.
According to English Manorama Online, "one of the cleaners tried to come out of the manhole by clinging on to Naushad's legs and in the process pulled Naushad too in the drain."
The Manorama report also says that Naushad was warned against jumping in the sewer by onlookers.
All the three trapped men had died when Fire and Rescue Service team finally arrived at the scene.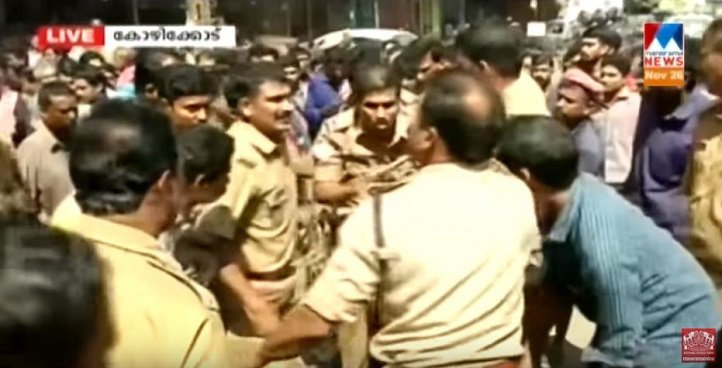 Kozikhode police trying to rescue the trapped men | Source: TV Screengrab Manorama Online
Police officials told The Hindu that "there were no supervisors at the spot when the two workers opened the manhole and tried to measure the water level without taking any safety measures. Though an engineer had been assigned to supervise the work, the labourers opened the manhole while he had gone to get fuel to operate the pumpset."
The 32-year-old braveheart Naushad is survived by his wife and mother.
A compensation of Rs 1 lakh has been announced by the state government to each of the families of the victims.