No matter what country you're from, paying rent is a massive pain in the ass. 
But that is not necessarily the case for 44-year-old 'King Marcio'. For the last 22 years, Brazil's Marcio Mizael Matolias has been living in a sandcastle that he built himself in Rio De Janeiro.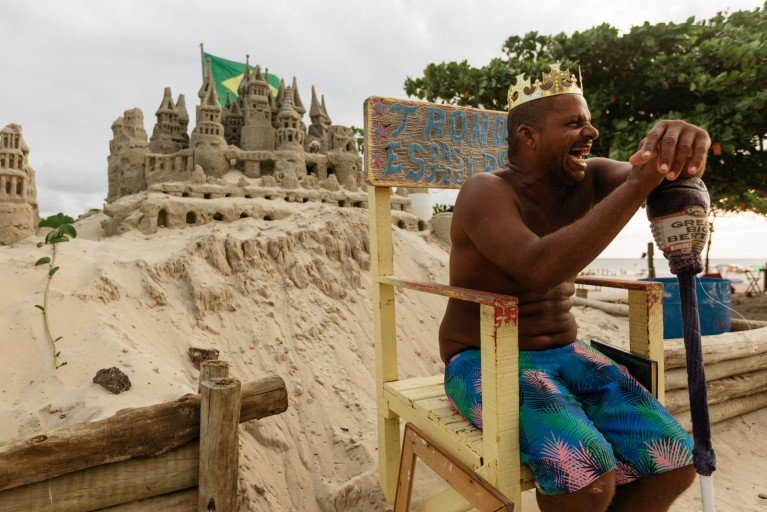 Marcio lives up to the hype by always wearing a plastic crown and carrying a makeshift staff around. 
Sandcastles are not an uncommon sight on the beaches of Rio De Janeiro, but Marcio's castle is the only one used as an actual home.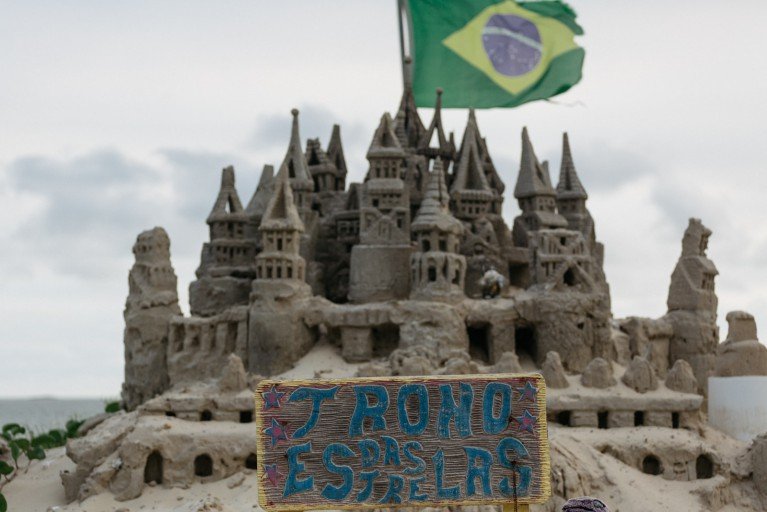 Speaking to Culture Trip on his unusual choice of habitat, he said:
I grew up in the Bay of Guanabara, I always lived on the beach… People pay exorbitant rents to live in front of the sea, I do not have bills and here I have a good life.
To maintain the castle walls' structural integrity, Marcio has to regularly water the sides to prevent the fine sand from crumbling. 
But sometimes, a single tropical storm can destroy the entire castle in a matter of minutes, forcing him to rebuild it from scratch.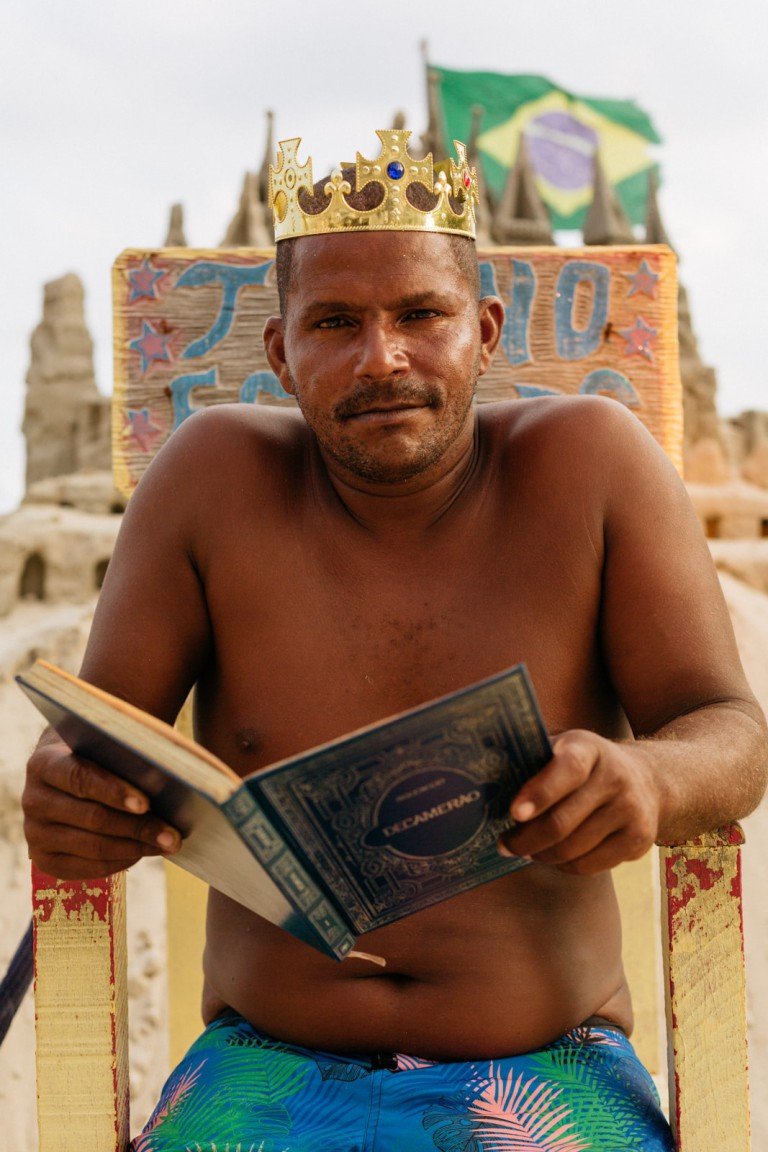 But having done this for over 2 decades, Marcio has become miraculously well adjusted and rebuilds his castle swiftly and efficiently. 
His brilliant work has also caught the eyes of a local shopping mall that hires him at times to build decorative sand pieces for their displays.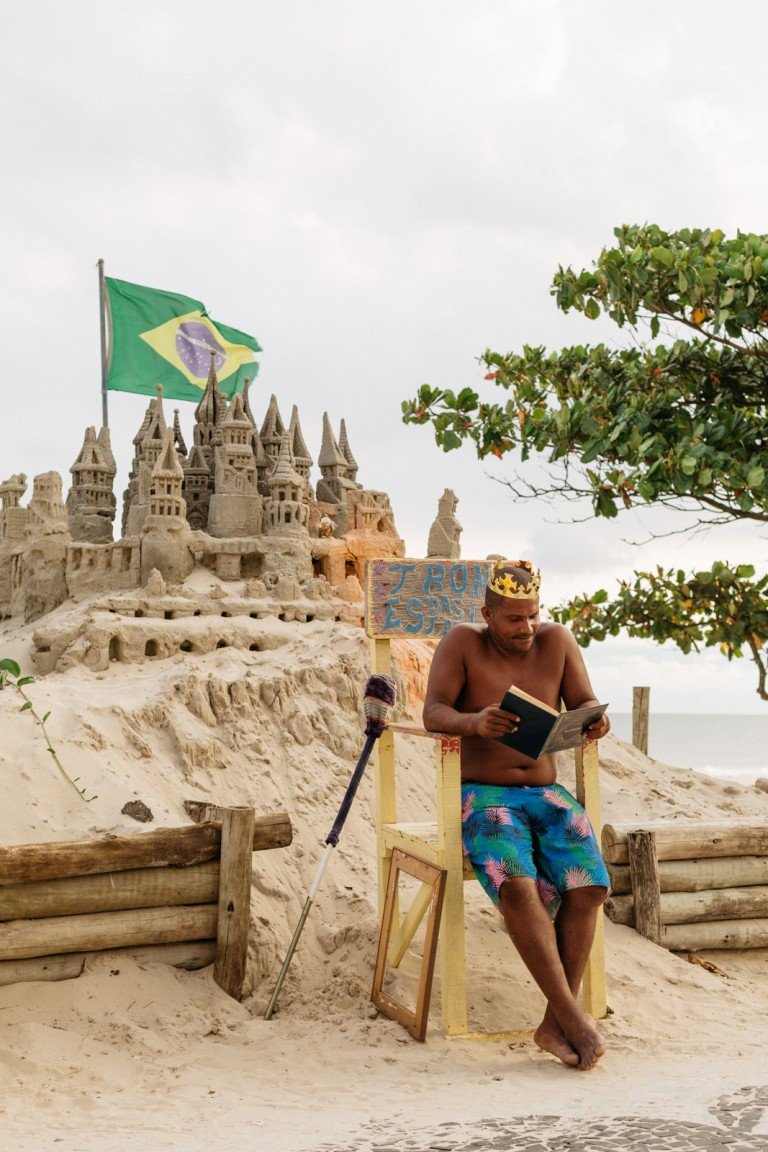 But while the sandcastle looks royal from the outside, it is a facade to mask the one tiny room inside, that Marcio live in.
The 32 square foot bedroom is piled with his possessions, mostly books and is supported by wooden beams. 
Marcio uses the nearby lifeguard shack as the bathroom.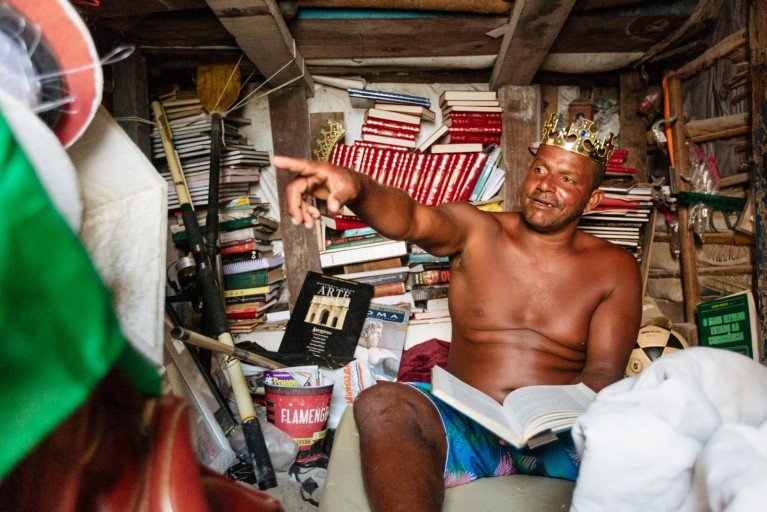 For the tourists, Marcio is a local celebrity and they take photos of him and his home. Marcio lets them sit on his thrones and happily poses for photos with them. Sometimes they leave money, which is how he makes his living.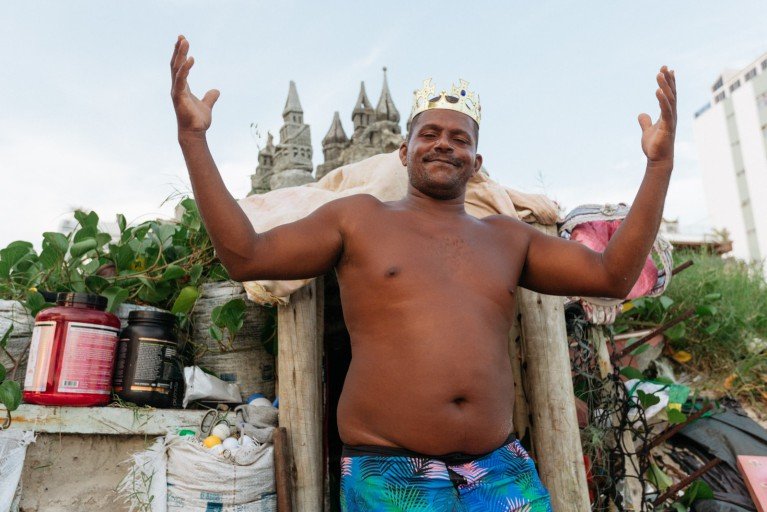 King Marcio's love for books also helps him gather a small income. He sets up a table next to his castle piled with books so that people can buy them at whatever price they feel is reasonable.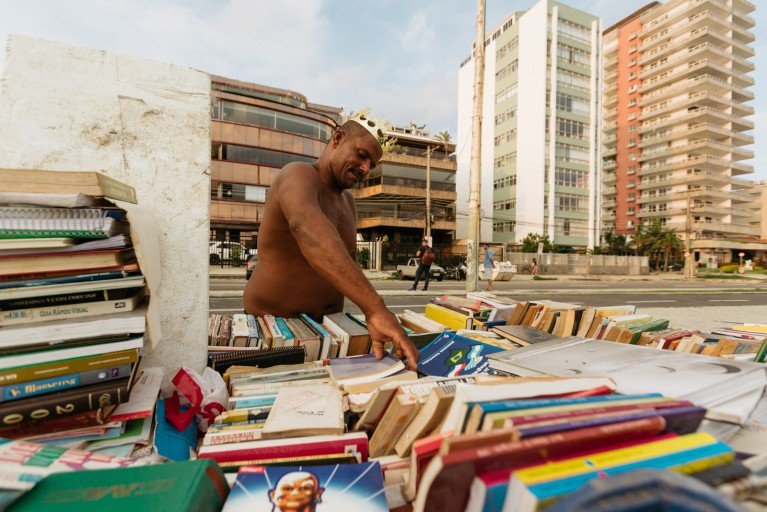 Marcio's story is an inspiring one. Sure, life is tough on the beach; tougher than we know. He doesn't have many possessions but he is happy and he makes everyone happy.