US President Donald Trump is in India on his 2-day official visit. During his stay at the Sabarmati Ashram, the President was supposed to be served vegetarian food.
At least this is what the menu for 'Hi-Tea' at the ashram suggests. I know it's high-tea, but right now, you can avoid this, because there are other significant things to focus on.
From serving tetra packs of beverages like coconut water to healthy versions of desi delicacies, Twitter clearly wasn't pleased with the menu.
But the one thing Indians hated the most in this menu, is the Broccoli and corn button samosa.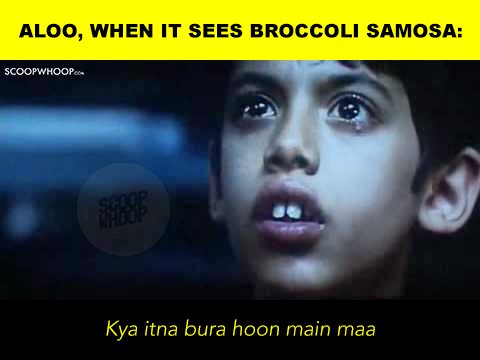 Aloo is sacrosanct to samosa and samosa is sacrosanct to us Indians and we feel violated seeing that broccoli samosa even exists. 
Ab jab samose mein aloo hi nahin raha, my trust in humanity has been shaken.