Jamaat-ud Dawa chief Hafiz Saeed is touring terrorist camps along the border and "repeatedly provoking" militants to carry out attacks in India, BSF said on Thursday and alleged connivance of the Pakistani security forces in the campaign of the 26/11 mastermind.
Pakistan's security forces are allowing Saeed to "openly operate" in the border areas to indoctrinate terrorist groups, Inspector General (IG) of BSF, Jammu Frontier, Rakesh Sharma told reporters.
"You saw Hafiz Saeed has been repeatedly provoking terrorists. Recently inputs have come that motivational speeches are being delivered in the terrorist camps and launching pads that we have to engineer terror acts (across the border in this side)," Sharma said.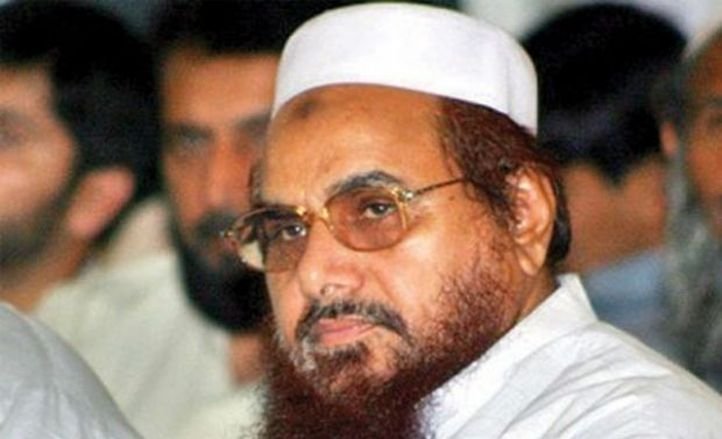 Hafeez Saeed | Source: PTI
The BSF IG was replying to a question whether the terror infrastructure across the border has increased.
"There has been an increase in such activities across the border. Motivational talks and provocative speeches by preachers have increased," Sharma said.
"He (Hafiz Saeed) has been engaged in motivational speeches. He has been seen doing this in Sialkote and some other areas, and he is visiting various parts of Pakistan," he added.
Sharma said,"There was news last year that he (Saeed) was seen close to IB in Sialkote sector. He is indoctrinating the youth and terrorist groups and motivating them to do something (engineer terrorist acts in India)."
Replying to question whether there was a nexus between Pakistan Army and Saeed on the borders, the IG said, "If any security force does not want something to happen in its area of operation along the borders … definitely it forces its own will.
"If it (will) is not been forced and Hafiz Saeed can openly operate in the border areas … It is clear indication of involvement of Pakistan's security forces."
"If they are interested in maintaining peace and tranquillity on the border and do not want to disturb it, they should stop him. They are not stopping him that is clearly evident of their involvement," IG said.