While the world is rallying to help India amid a surge in the Covid-19 cases, the BTS Army (K-pop group fans) has also extended a helping hand to provide relief. 
The BTS Army has raised more than 21 lakhs for Covid relief in less than 24 hours to help with the surge in Covid-19 cases in India.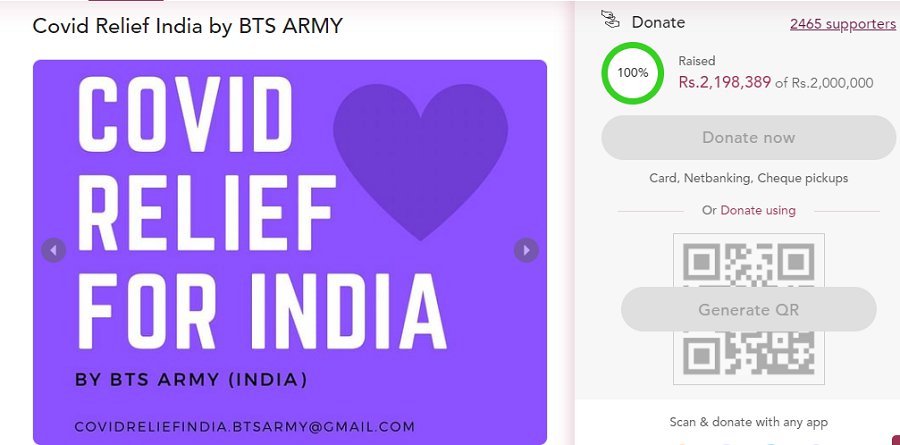 With the funds collected, they plan to organise free oxygen cylinders, medical supplies and boost kitchens that are providing free meals to Covid-19 patients and the homeless. 
Currently, they are prioritising Covid-hit states like Delhi and Maharahstra but, they will also start extending their support to states like Lucknow and Ranchi. 
The donations will go to these 3 organisations mentioned below:
People on social media are appreciating BTS fans for this initiative.
Here are some FAQs you can read to learn more about the initiave. 
If you have any queries, contact them on the link given below.
You can also contribute by clicking here. 
Earlier, they also helped raise funds during floods in Assam last year.