Wat Pa Maha Chedi Kaew is a Buddhist temple in the Khun Han district of Sisaket province in Thailand.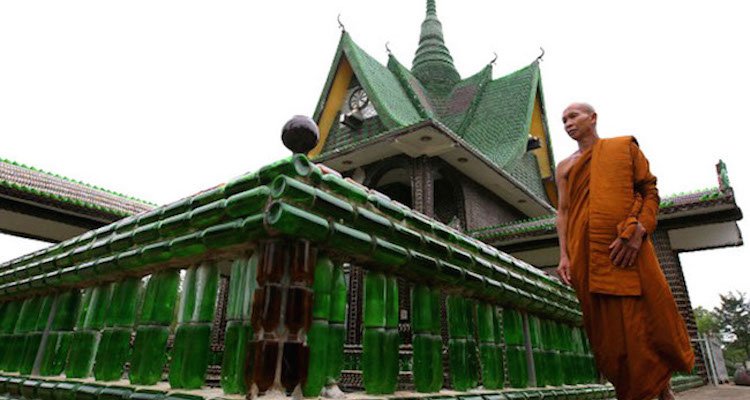 Now that is not a surprising fact considering Buddhism is the religion practised by a majority of its population.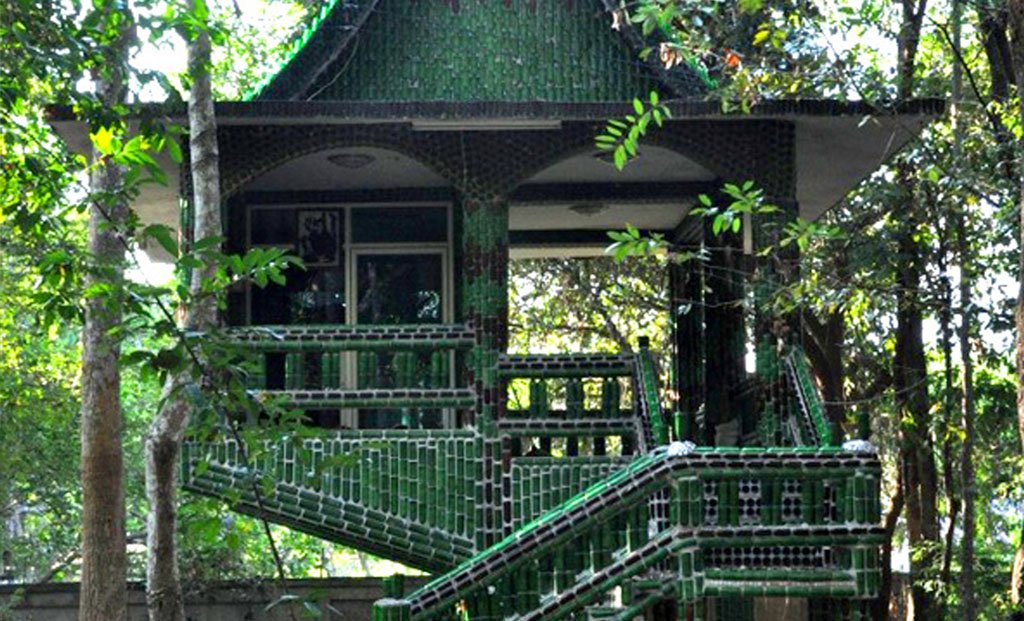 That being said, Wat Pa Maha Chedi literally translates to 'Wilderness Temple Of The Great Glass'. 
And the name is apt since it is entirely made up of more than a million bottles of Heineken and a local beer named Chang.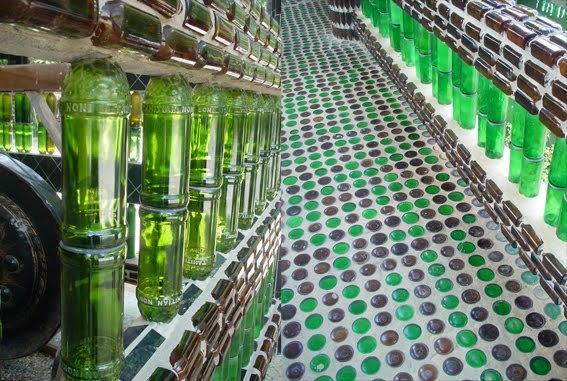 According to Atlas Obscura, almost 30 years ago in 1984, monks of the temple had grown tired of the ever-mounting litter in the sea. So in order to recycle, they asked people to bring them empty bottles of beer to help build the temple complex.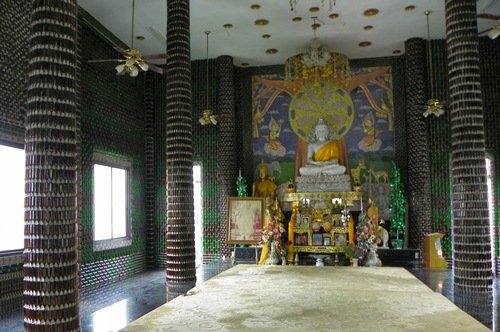 Using these bottles the monks not only built the temple, they have also managed to build a crematorium, water towers, sleeping quarters and even toilets. The monks have since expanded and do not plan to stop building.
The guys at Kissisit visited the temple and were so awestruck by it that they decided to share their experience. 
In most countries, religion and alcohol don't go so well. But what these monks have done to help the environment and build this marvel is beyond imagination.