Some Buddhist scholars have called it a rare development while others say it has probably never happened before.
A 20-year-old monk counted among the most respected and worshipped from the largest Buddhist sect in Darjeeling and Sikkim has just announced that he is giving up monastic life to "study" and "fulfil his wish".
What's further surprised the community is that the monk, named Jamgon Kongtrul Rinpoche, announced it on Facebook.
The post doesn't explain what "struggles and problems" the monk was facing, but it's clear that he was feeling trapped. Here are excepts:
"Now I have reached a state where it's unbearable, I have been restricted to fulfil my dreams and have not been allowed to take responsibility and stay in peace and I feel I am a burden to all."
"I am not a monk anymore. I just want to study and fulfil my wish even though it's hard still I will try and do it"
"I don't and can't be a monk anymore and I wanna be left alone."
"With a difficult heart I have chosen a different life style and will study and pursue my dreams of becoming a doctor ! How long will you all hide this?"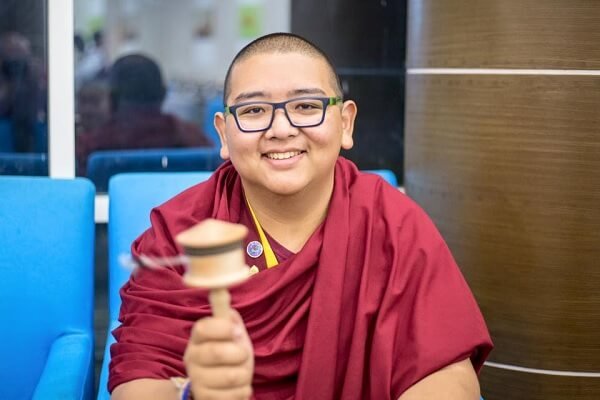 You can read his full post here: 
The tradition of reincarnation in Buddhism has its share of critics who argue that children too young to understand religion or politics are forced into being monks responsible for the spirituality of thousands others. 
The monk heads two monasteries of the Karma Kagyu sect in Kalimpong and Kathmandu. A Buddhist scholar told The Telegraph that such a high-ranking monk giving up monastic life means sect institution would be headless until Jamgon Kongtrul's reincarnation is identified. 
His sect members are still hopeful he will return, but going by the post, it doesn't seem like the monk will be considering this alternative.
Meanwhile, if the comments on his Facebook page are anything to go by, the monk is getting a lot of support from the public. Here are some of the first comments on the post: