Three civilians were killed in security forces' action against protestors near an encounter site in Budgam district in Kashmir during an anti-militancy operation which ended with the killing of the lone militant.
"One militant has been killed and a weapon has been recovered from the scene of the encounter," an army official said. The encounter has ended, a police official said adding that one para trooper also sustained injuries.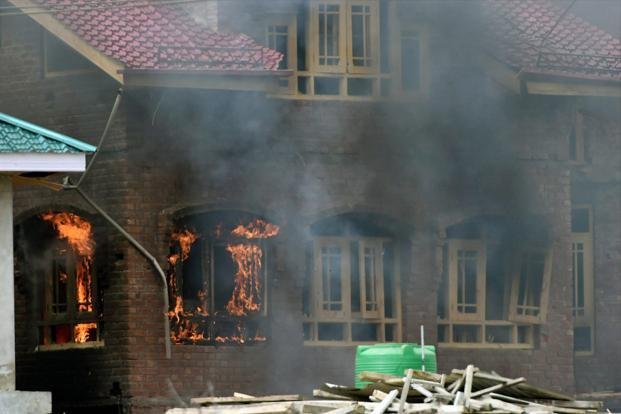 Three civilians — all young men in their twenties — were killed while 18 others were injured in security forces' action against a large number of protestors who pelted stones on the law enforcing personnel allegedly in a vain bid to help the holed up militant escape.
Security forces launched a cordon and search operation in Durbugh area of Chadoora in the early hours today following information about the presence of militants in the area, the police official said. He said the search operation turned into a gunbattle after the militant opened firing on security forces.
The slain civilians have been identified as Zahid Dar, Saqib Ahmad and Ishfaq Ahmad Wani. All of them had firearm injuries, the official said. Clashes between protestors and security forces were going on till reports last came in, he added.
The trend of civilians assembling near encounter sites and engaging security forces in clashes emerged last year. It has continued even after Army Chief Bipin Rawat warned the youth against interfering in anti-militancy operations and the state administration imposing Section 144 within three kilometre radius of the encounter site.
Feature Image Source:  Reuters (Representational Image)