As Maharashtra continues to struggle with drought, Bundelkhand in Uttar Pradesh which has been hit by three droughts in successive years, is staring at an acute famine with widespread crop loss, scarcity of drinking water and poor nutrition.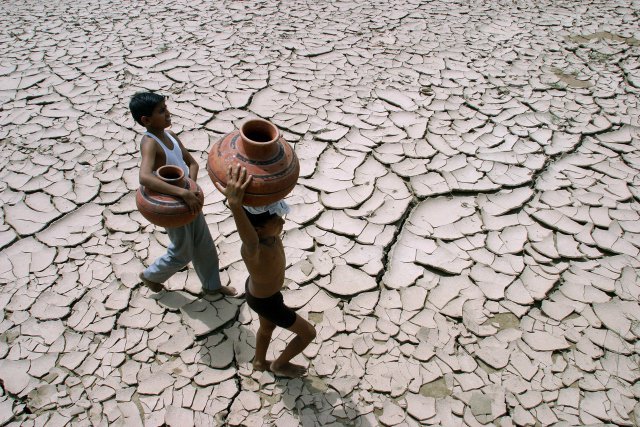 This situation, however, is not new. Bundelkhand has struggled with extreme weather in the past few years. Drought, hailstorms, unseasonal rainfall and most recently an unusually warm winter have played havoc with crop yields, making farming unviable for many.
Unemployment has soared, and locals are leaving the rural belt to work as unskilled labour in nearby urban areas. Financial assistance provided by the authorities has failed to achieve much on the ground, as it is far lower than farmers' losses.
The present situation has forced people to adopt chapati-salt as staple food
The situation has worsened to such an extent that people in the famine-hit district are dependent on roti and salt for their survival. With no income at all, pulses and vegetables are out of the reach, and they are struggling to get the basic necessities for survival.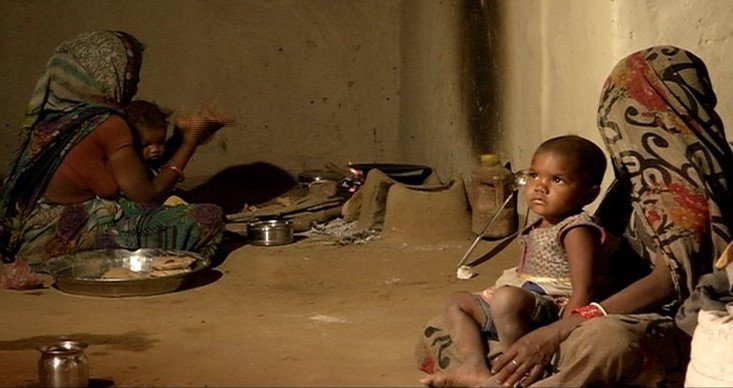 The impact on the region, especially the poor, has been acute. From three meals a day, they are down to two. The quality of food has plummeted; the recourse to rotis of grass is an indication that they have reached the bottom of their food stocks.
Villagers are selling their blood for money
Karna, a farmer from Badgaon village revealed a chilling picture of how poverty has affected them. He says he has few options but to sell his blood for money, after persistent drought left him unable to live off his land.
"I was working as a labourer in Jhansi for survival. When my son fell ill, I had no other option but to sell my blood for his treatment."
The hospital took almost two bottles of his blood and gave him 1,200 rupees. 
For many farmers in this part of Bundelkhand, blood has become the new cash crop — a source of guaranteed income as they exhaust other ways of making ends meet.
Not all are choosing to live this way. An average of two farmers are committing suicide per day
More than 3,200 farmers in Bundelkhand alone have killed themselves in the last five years over crop losses and worries over debt , according to official records.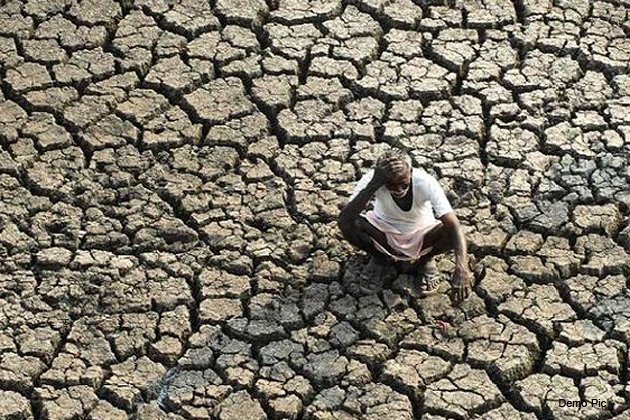 Local leader Shivnarain Singh Parihar of the Bharatiya Kisan Sangh said many farmers are forced to borrow money at exorbitant interest rates from private money lenders to buy seeds and fertilizer.
"They are in debt but can't repay it and face harassment by lenders. So they are taking the extreme step of ending their lives," said Parihar, who fights for local farmers' rights.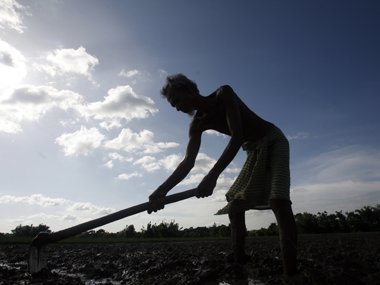 Around 100 farmers from the village of Badgaon, have now resorted to begging
"I have two children and both of them are now working as labourers. I am too old to do anything, so I am begging to survive," said 80-year-old Moolchand from Badgaon.
"Farming is a curse in Bundelkhand," Moolchand said tearfully. "No one cares for us — we will die one day in the absence of any help from the government."
(With inputs from Reuters)