From Kashmir to Syria, Peshawar to Baghdad, humanity is now dead. Burhan Bashir Bhat, a three-year-old kid, in his death, has become a synonym for Aylan Kurdi — the three-year-old Syrian boy of Kurdish ethnic whose images brought about an onslaught of global outrage after he drowned in the Mediterranean Sea, as part of the great Syrian refugee crisis.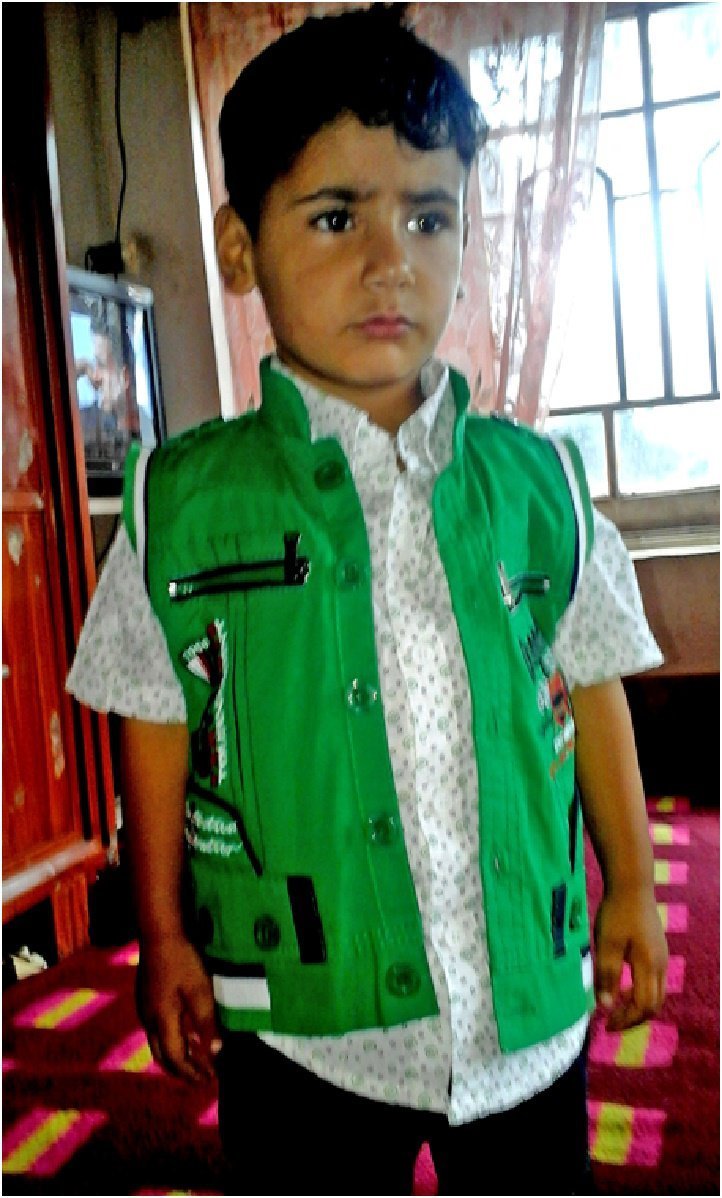 Burhan has now become the Aylan Kurdi of Kashmir | Source: Firdous Ahmed
Burhan has now become the Aylan Kurdi of Kashmir. Amid tears and sobs, cries and shrieks, every eye was moist as Burhan's funeral procession started for the final journey. He was laid to rest in martyrs' graveyard next to his father in their home town Sopore in north Kashmir.
'Who killed Burhan?' is a question, everyone wants the answer to. Whether he was killed by militants or government-sponsored unknown gunmen, the inhuman act crossed all limits of brutality.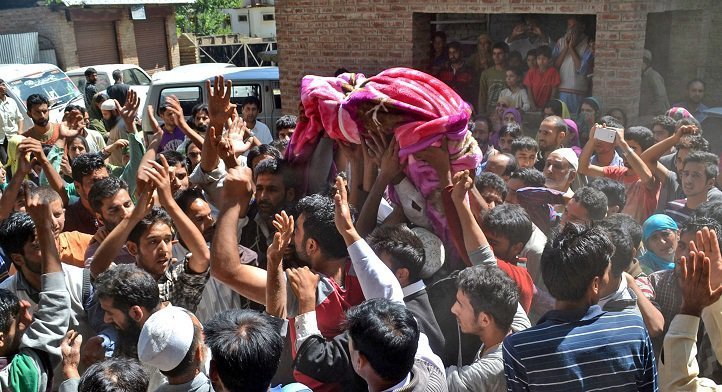 People carrying Burhan's body amid slogans | Source: Firdous Ahmed
Burhan was too young to know about politics, border tensions and other man-made stories that have now become a part of bloodshed. It was his time to play with toys and eat chocolates. But terrorists snatched away his life in a very brutal way. The gunmen, believed to be militants, sprayed a volley of bullets on Burhan and his father Bashir Ahmad Bhat, a former militant, on Friday evening , September 18, when they were strolling outside their house at Sagipora village of Sopore.
Bhat succumbed to his wounds on the way to hospital while Burhan, who had suffered gunshot wounds in his abdomen, passed away in the hospital next morning.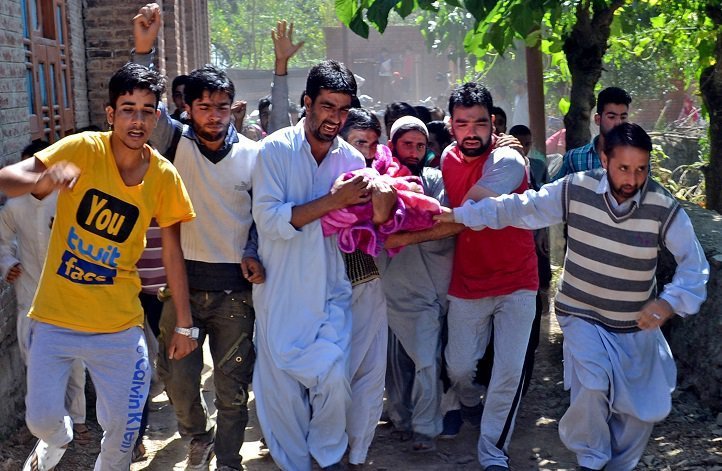 Source: Firdous Ahmed
"My heart goes out to the unfortunate mother of the young child, for whom the passing away of her son in such inhuman circumstances will be an earth-shattering experience," said J&K; Chief Minister Mufti Mohammad Sayeed.
Police said it suspects the hand of militants operating in the Handwara belt since Sagipora borders the Kupwara district. "We are analysing the ammunition used in the attack. Initial investigation reveals that they were militants operating in Handwara area of Kupwara district," said a police officer.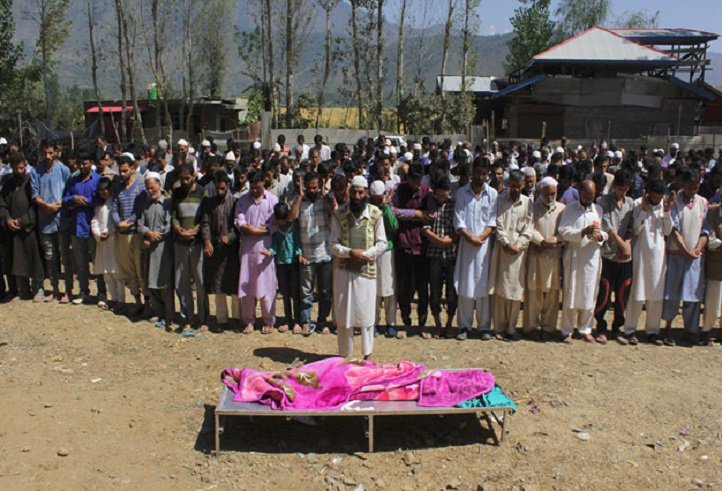 Hurriyat Conference (G) chief Syed Ali Geelani called for a shutdown on Sunday against the killings and demanded an impartial probe.
"No religion and no law in the world allows children to be killed in war. The killing of a child is an unpardonable act and tantamount to the killing of the entire humanity. Aylan Kurdi of Syria shook the entire world and Burhan's killing has left entire Kashmir in mourning," said Geelani.
Read more: