He is only seven days old and he suffers from an abnormal condition where he is set on fire without any external influence. In what has been termed as a medical mystery for years, the baby with this rare medical condition called Spontaneous Human Combustion has been admitted to the Kilpauk Medical College and Hospital in Chennai, The Hindu reports.
The boy from a village in Villupuram district in Tamil Nadu is not the only one from his family with this rare disorder. Even his elder brother Rahul suffered from similar burns in 2013. However, he was successfully treated at the same hospital. Hence the Kilpauk authorities are confident of curing Rahul's brother who has not yet reported of any burns after getting admitted.
Head of pediatrics at KMC, Dr. R. Naryana Babu told the newspaper, "It has been scientifically documented that concentrated combustion air excreted from the body could result in such episodes."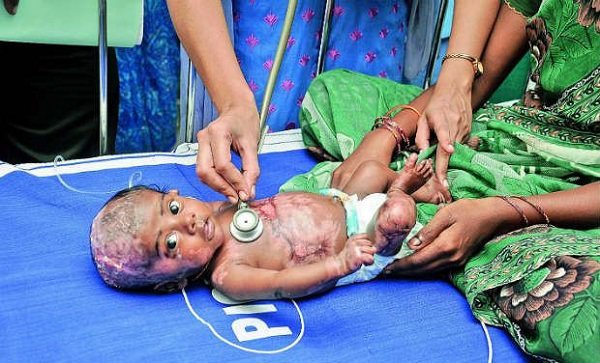 This condition is so rare that it has been shrouded in mystery for over 300 years since it was first discovered. In his 1995 book Ablaze!, Larry E. Arnold wrote that there had been about 200 cited reports of spontaneous human combustion worldwide over a period of around 300 years. The last recorded case was reported from Wales, England in 1995. A 73-year old man was set ablaze while he was sleeping.
Rahul and now his brother are the only two recorded incidents since then. This video is of Rahul who suffered multiple burn injuries when he was two and half months old.
Our heart goes out to the baby's family who have been confronting the rare but difficult condition repeatedly.
Do you think the government should aid for such a rare condition? Write in.