While narrating the story behind the photograph of a burning elephant calf that won him the Sanctuary Wildlife Photography Award 2017, photographer Biplab Hazra recalled that the poor animal had somehow survived the brutal mob attack.
Hazra, a brick kiln owner by profession and a wildlife photographer by passion, told the New Indian Express, "I had never seen such an incident in 14 years of my wildlife photography career. All my concentration was only on clicking the photograph."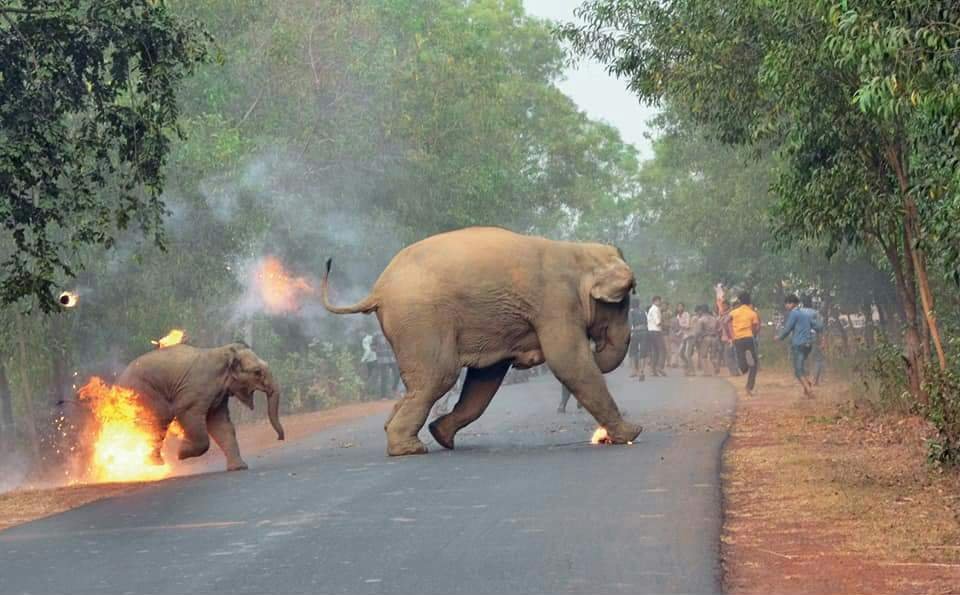 He also mentioned that the calf may not have been intentionally set on fire but the practice of bursting crackers and throwing fireballs on elephant herds has been a common practice in the vicinity.
The photograph of a panicked elephant and her calf fleeing a mob of people in West Bengal's Bankura district won the Sanctuary Wildlife Photography Awards this year. Titled 'Hell is here', Biplab Hazra's photograph brings to light the startling reality concerning the human-elephant conflict in India.
The photograph shows the two elephants escaping flaming tar balls and crackers that were hurled at them, reports Hindustan Times.
(Feature Image Source: Facebook)