A bus carrying Rio Olympics journalists came under attack on Wednesday but it was not immediately clear whether two shattered windows were caused by bullets or stones, a reporter on the vehicle said.
A Belarus journalist suffered a cut hand in the incident, near Rio de Janeiro's notorious City of God favela, Gaston Sainz of the Argentinian daily La Nacion, who was on the bus, told AFP.
The incident came after a bullet hit a media centre and landed near a New Zealand team official on Saturday.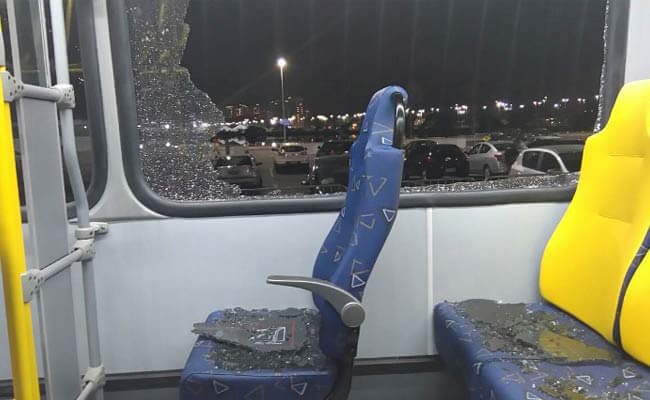 "We threw ourselves to the floor and two kilometres later the police came and escorted us to the main press centre with the broken windows," Sainz said.
"Two impacts on the right side of the bus shattered two windows. A reporter from Belarus suffered a cut hand. There is confusion as to whether it was bullets or stones," the reporter said.
The bus was carrying journalists returning from the Deodoro Olympic district to the main press centre at Barra da Tijuca.