Within 24 hours of the Mumbai Police assuring a smooth release of film-maker Karan Johar's Ae Dil Hai Mushkil (ADHM) on October 28, Raj Thackeray did something that his party Maharashtra Navnirman Sena (MNS) is known for. He issued a fresh wave of threats to multiplexes pegged to screen Karan Johar's 80-crore extravaganza.
This, after Karan Johar, who is considered to be one of the most powerful men of the Indian film industry, released a three-minute long video statement saying that he "won't engage with Pakistani talent" anymore.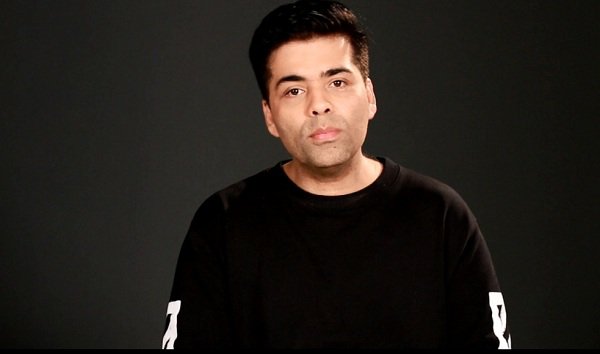 Johar, most will agree, looked visibly disturbed in the video. He mentioned how the film is a product of the hard work of 300 Indians who gave their blood and sweat to the product. But that's immaterial. Such silly sentiments are of little consequence when it comes to the noble cause of manufacturing patriotism.
MNS cine wing head Amey Khopkar, after a meeting with senior party leaders and Raj Thackeray, told PTI that they won't budge from their stand.
"We will not allow the film to be screened in single screens and multiplexes. Reality has dawned late on the producer," he said.
Judgment was passed. Too late, too little, MNS leaders growled.
A few days ago, Khopkar had threatened to beat up Karan Johar, Mahesh Bhatt and "a host Pakistani actors" these filmmakers work with. "For us country come first. The Jawans at the border comes first. We will beat up Karan Johar if he works with Pakistanis," he said.
Khopkar, in the past one week, has said and done things that could land any normal person in jail for inciting violence. But this is MNS we are talking about, most people will say. This is the brand of "gunda politics" they are known for, they will shrug.
And how did the BJP-Shiv Sena government respond ?
Apart from an assurance of a smooth release by the Mumbai Police, there has been no statement condemning or even deriding the MNS brand of politics from the ruling party for the longest time.
Then, suddenly Maharashtra Chief Minister Devendra Fadnavis sought to send out a message and sprung into action. Twelve MNS men were held and their custody was extended.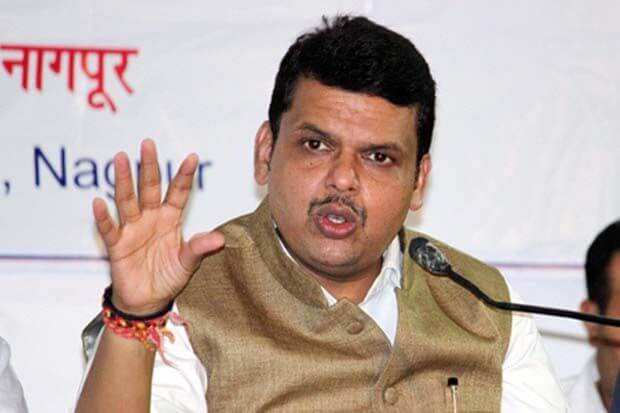 "The police have taken strict action against MNS today. Twelve members who had gone to Metro theatre to threaten them have been sent to judicial custody until November 4," Fadnavis told the Indian Express.
Good for Metro theatre but what about Karan Johar who has been receiving threats since September 23. Why was it okay for them to continue issuing threats on live TV?
If MNS workers want  to protest against screening of 'Ae Dil Hai Mushkil', they can do it peacefully. There is nothing wrong with that. They are well within their right to do so.
However, what goes against the very grain of democracy are the blatant threats issued by MNS leaders. "Right now, we are asking all the multiplex owners politely to not to showcase this film here and after that also, if they showcase the film, then we will break the glasses of those theatres," said MNS leader, Arvind Gavade.
Of course, 'glasses' are just a metaphor. 
If the BJP wanted to take suo motu cognizance, most legal experts said they have had enough grounds for a while. That they chose not to do for so long means that they were either fine with it or just didn't have the guts to act.
Or it could also means that they approved of the MNS' actions. According to a Huffingtonpost report, a BJP legislator from Hyderabad, Raja Singh, went on camera threatening to "burn down any theatre" in his Goshamahal constituency in Hyderabad that dares to screen Ae Dil Hai Mushkil. It sounds very much like what the MNS was doing.
In 2010, Karan Johar was confronted with a similar controversy. After Shah Rukh Khan (who owns the Kolkata Knight Riders cricket team) criticised the fact that members of the Pakistani Cricket Team were not bought by the clubs competing in the 2010 Indian Premier League (IPL), he was condemned by Shiv Sena. Shah Rukh's next release was Karan Johar's My Name Is Khan, a mega-budget blockbuster. Which also made it an easy target. When the film released, individuals disguised as "cinegoers" began to attack cinemas and booking centres.
In response, the Congress-led Maharashtra government threatened to withdraw security cover for Shiv Sena party leader Uddhav Thackeray.
The censuring, no matter how minor, was symbolic. For it showed that the government was not willing to tolerate such rogue behaviour.
It is rather ironic that all these politicians and political parties seem to be talking about a 'country first' approach but they don't bat an eyelid when the citizens of the country are being threatened in open sight. If this isn't hypocrisy at its finest, then what is?
Indeed, Ae Dil Hai Mushkil jeena yahan, yeh hai India meri jaan.