New Delhi: Last week, the Army awarded 'Commendation Card' to Major Nitin Leetul Gogoi in Srinagar, the army officer who used a Kashmiri civilian as a human shield to deter stone-pelters in Kashmir valley last month. 
Thirty kilometers away, at Budgam's Chil village, Farooq Ahmad Dar, the civilian who was tied on the bonnet of an army jeep and paraded through dozens of villages, still has nightmares of that fateful day.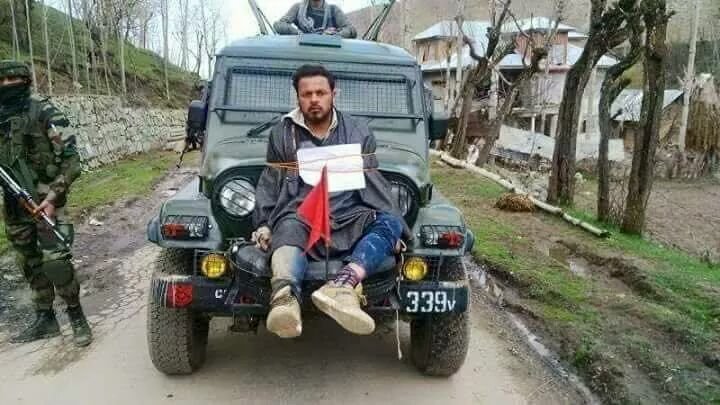 "Why are they suppressing justice? They always ensure there's no justice and prevent truth from coming forward. By awarding the army officer, they are making clear that they support oppression and don't want to give justice…It clearly means army supports what they did to me. What's army's job? Is it to protect civilians or use civilians for their own safety?" Dar, an artisan from Central Kashmir's Budgam district, told ScoopWhoop News in a telephonic interview. 
 26-year-old Dar said that he hasn't come out of the "humiliation" and "fear" of April 9 – the day of parliamentary by-polls in Srinagar – when he was used as a human shield by the army. 
"I still live under fear and it will remain with me till my death. No medicine can get that incident out of my mind. I haven't left my home since the incident and it's hard to concentrate on my work. I don't even know what's the status of my case," he added. 
"How will the army major react if instead of me it was his own son who was tied to the jeep and the person responsible for it is being awarded? Was I mentally challenged that I jumped on to the bonnet of the jeep on my own to undergo such a horrible experience?" he asked.   
The polling day had witnessed one of the worst incidents of violence at the hands of government forces who shot dead nine civilians and injured hundreds during clashes. The day also saw only 7 per cent voter turnout – one of the lowest voter turnout in the history of Kashmir. However, Dar was not the one who boycotted polls. He was returning after casting his ballot when he was picked up by the army.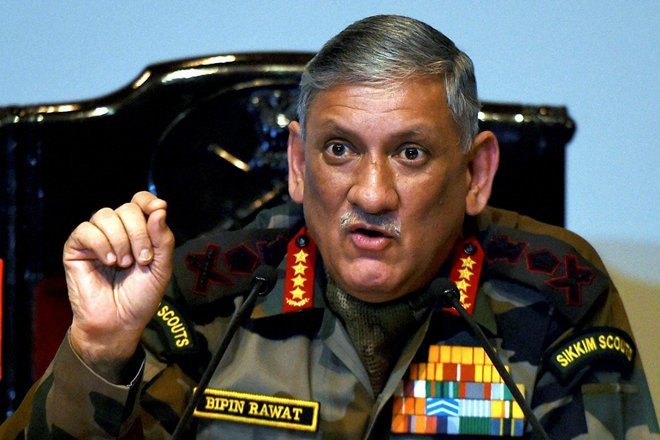 The award comes days after reports of army's court of inquiry into the incident giving "clean chit" to the Major. While the army's inquiry involving the officer of 53 Rashtriya Rifles hasn't been completed yet, a PTI report said the Major was given the award during Army Chief Gen Bipin Rawat's visit to Jammu and Kashmir last week.
Mohammad Ahsan Untoo, a Kashmiri human rights activist who brought Dar's case before J&K State Human Rights Commission, said they'll approach state High Court for justice and United Nations Commission on Human Rights to set up an expert committee on the issue.   
"The next hearing of the case is on 5 June. How can the army give award to a major when the case is sub-judice? There has been no proceeding in the case. Does this mean army is awarding its major for committing a crime? If turning civilians into human shield is law, then it's fine but if it's not, then why isn't the army officer being punished," Untoo told ScoopWhoop News over phone from Srinagar. 
He also raised objections over the portrayal of Dar as a "stone-pelter" by "certain media outlets." 
"Police has investigated the incident and in its report it doesn't say that Dar was a stone-pelter but in order to justify army's action, some TV channels are saying Dar was a stone pelter. This is clearly a case that merits a defamation suit. Tomorrow, they will say he's a murderer," Untoo added. 
Feature image source: ScoopWhoop/Facebook