A child's bond with his first teacher is special in many ways. And at times this connection can last for a lifetime.
30 years ago, a 3-year-old boy introduced himself as Captain Rohan Bhasin to his playschool teacher. Little did he know that one day he would be piloting the flight in which she was flying.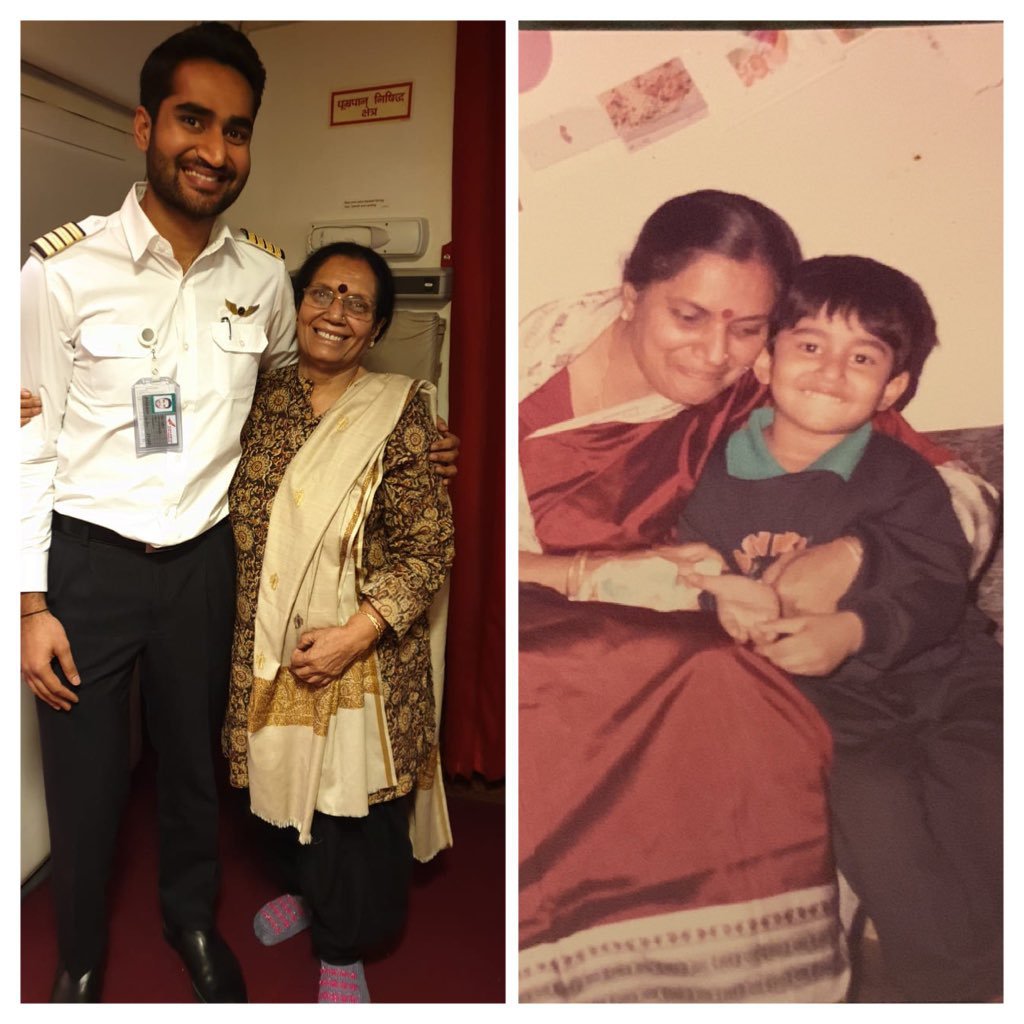 Sudha Satyan who was travelling from Delhi to Chicago went down the memory lane when she heard the announcement of the captain's name. She then requested the air hostess to let her meet the pilot.
This captain was none other than her playschool student from 30 years ago. The two hugged each other with tears in their eyes. 
Rohan's mother took to Twitter to share the emotional moment.
The heartwarming post soon caught attention of the people on Twitter.
A heartwarming incident indeed.