Since the inception of social media, Twitter has emerged as the most unforgiving online forum and that has been evident on multiple occasions. Whether it's Abhishek Bachchan dealing with online trolls or the online community disagreeing with Chetan Bhagat's tweets, Twitter has time and again proven to be a cruel, remorseless place.
Unfortunately, it's easier to be the subject of photoshop when you're a billionaire's overweight son.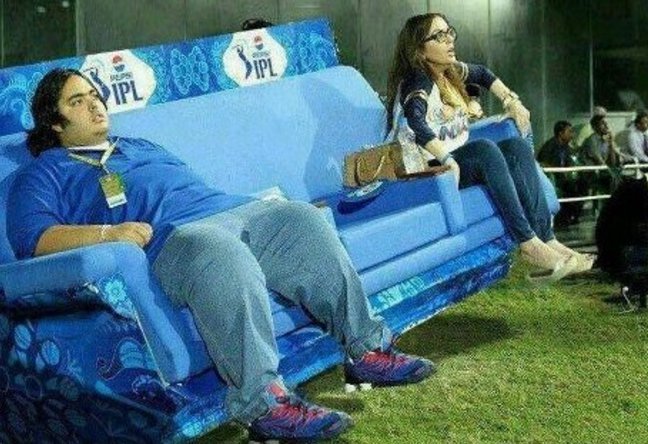 However, 2016 turned out to be a rewarding year for Anant Ambani who shocked the world by presenting a different, much slimmer version of himself at the latest edition of the Indian Premier League. The same Twitter trolls that once took pride in bullying Anant Ambani for his weight are now all-praises for his amazing weight-loss journey.
From MS Dhoni to Salman Khan, the stars of our country didn't hold back from celebrating Anant's determination and conviction.
Not just the celebrities, Twitter users from across the spectrum had nothing but adulation for Anant Ambani.
The weight loss in such a short period is very impressive.

Way to go, Anant Ambani!— Pooja Shah (@pooja_s15) April 10, 2016
It's almost heartening to see the unforgiving world of Twitter coming together to show genuine respect for the same person they once ruthlessly bullied.
Indian Twitter users still have a long way to go in accepting people for who they are but for now, it's a great time to be Anant Ambani!