A parliamentary panel on Tuesday recommended stringent provisions, including jail terms of up to five years and a hefty penalty of up to Rs 50 lakh, for celebrities involved in misleading advertisements.
Now, that's a great move.
After all, so many of us have been lulled into buying a product just because our favourite celeb is lending it his name and some credibility as well.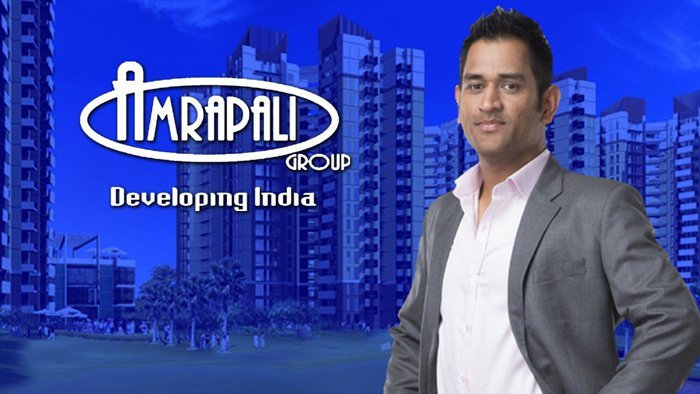 Major models/actors/athletes have at some time or the other earned criticism from consumers over their endorsements and its about time they start becoming choosy about what they say while endorsing a particular product.
But this is where, I have a major problem.
Why is it only the celebrities who have to pay the price for these misleading ads? After all, they are not the only ones deceiving us.
The parliamentary panel is ironically made up of MPs, who have made deceiving voters a habit. Come poll season, these MPs promise us the world, but how often do they deliver? Is that not misleading too?
Some promise electricity, some water, some peace and security, some the bringing back of black money, some development but more often than not, the people who voted for them in lieu of the promises are left empty handed.
Is this not misleading too?
So why is it that they are allowed to lie and get away scot-free while they are happily proposing a punishment for the celebs?
Freebies promised by political parties in their election manifestos to lure voters shake the roots of free and fair polls, the Supreme Court observed in 2013. 
"Although, the law is obvious that the promises in the election manifesto cannot be construed as 'corrupt practice' under Section 123 of Representation of People's (RP) Act, the reality cannot be ruled out that distribution of freebies of any kind, undoubtedly, influences all people. It shakes the root of free and fair elections to a large degree," a bench of justices P Sathasivam and Ranjan Gogoi had said.
The EC, in turn, came up with guidelines on contents of the election manifestos and bringing them under its model code of conduct.
According to the EC move, political parties and candidates cannot offer freebies. They will have to not only give a rationale for their electoral promises but also elaborate the financial means for their implementation.
More than anything else the EC stressed that "trust of voters should be sought only on those promises which are possible to be fulfilled."
And that sounds like a joke because we know politicians will never do anything that places the political class in any sort of bind. After all, they believe they are better than us and given how things stand, that is true as well.
Well, if nothing else works, we can at least fall back on Rahul Gandhi.