India's resurgence in hockey continued as the team was rewarded for a consistent showing in the ongoing Champions Trophy in London with a place in the final against the mighty Australian side.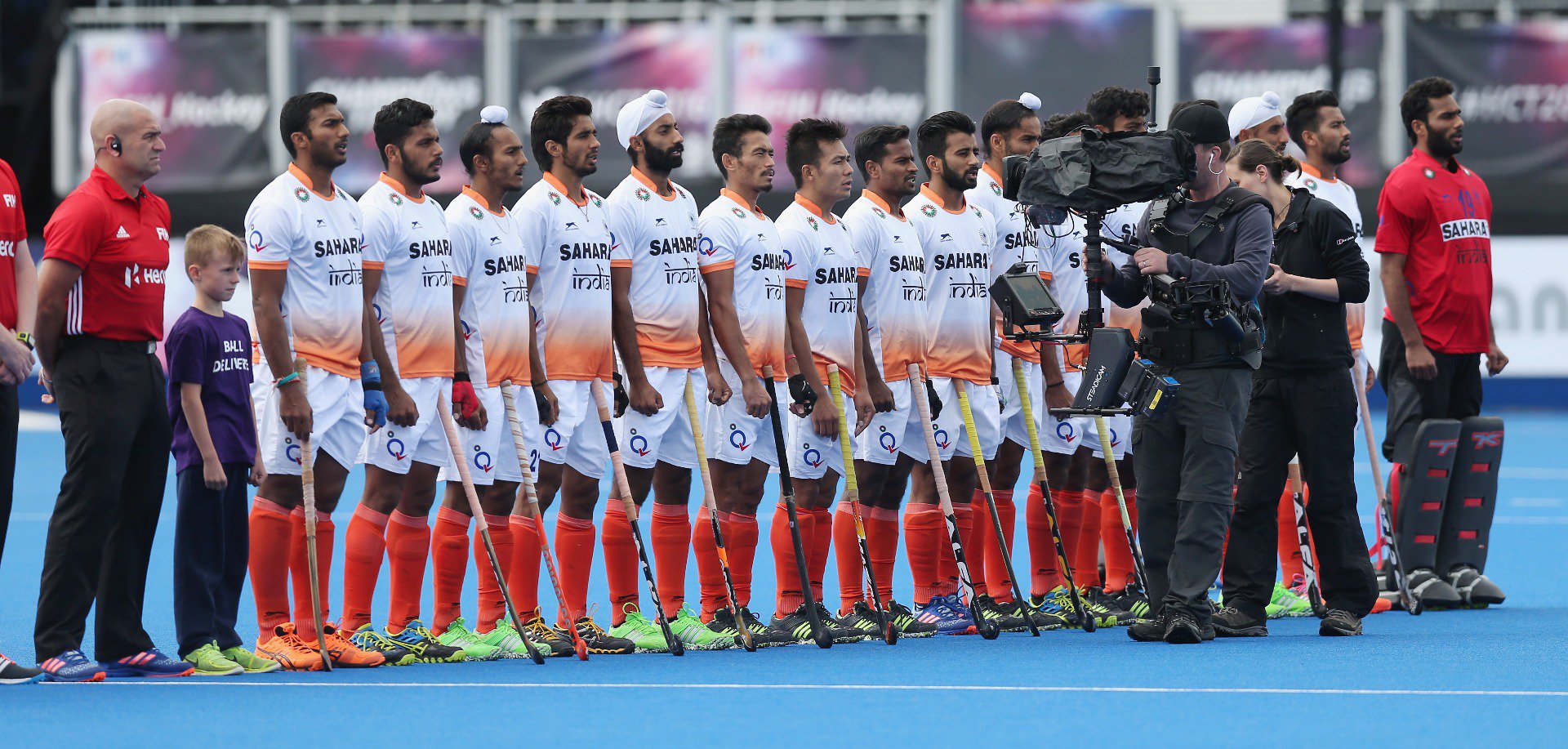 Despite losing to the Australians 4-2 on Thursday in their final league game, India will be playing in the final of the prestigious event for the first ever time in the 36th edition of the tournament, thanks to a pulsating 3-3 draw between Great Britain and Belgium. 
India finished 2nd in standings with 7 points while Australia topped the league standings with a near-perfect haul of 13 points from five matches.
Another step in this heartwarming revival of Indian hockey. The final of the Champions Trophy. Must believe a win is possible.

— Harsha Bhogle (@bhogleharsha) June 17, 2016
India have qualified for the finals of the #HCT2016 Champions Trophy for the first time. Will meet Australia again in the final.

— Mohandas Menon (@mohanstatsman) June 17, 2016
What a day. Well done to the Indian Hockey team @TheHockeyIndia for reaching the final of the Champions trophy. Phenomenal moment

— Digvijay Singh Deo (@Diggy_SinghDeo) June 17, 2016
Britain, who were on five points before the decisive league match, needed a victory to get the second spot while Belgium had to win the last match by a two-goal margin. But the Belgians conceded late in the fourth quarter to see their championship hopes being diminished. 
India's two goals in their 4-2 defeat to Australia came from penalty corner shooter VR Raghunath and striker Mandeep Singh, but it was too late to cause any threat to Australia, who had gained a stranglehold through strikes from Trent Mitton, Aran Zalewski, Flynn Ogilvie and Tristian White. 
India, without some of their stars in this tournament like captain Sardar Singh, started the tournament with a creditable 3-3 draw. The second match saw the Indians upset hosts Great Britain. A loss to Belgium was followed by a win over Korea. 
Irrespective of the result in the final, this run should do India's confidence a world of good ahead of Rio Olympics.
If the 4-2 defeat on Thursday is any indication, the final will be a very tough test for the Indian team against World Champions Australia, but hopefully it will be a match worthy of the final!
Tune in to cheer for the Men in Blue!
With PTI inputs
Featured image: FIH