A man was challaned in Meerut by the traffic police for not wearing a helmet while driving a car on Sunday, May 24 evening.
This bizarre incident, which took place near Hasanpur area, grabbed the attention of the senior superintendent of police, DC Dubey, as the angry driver approached the higher police authority.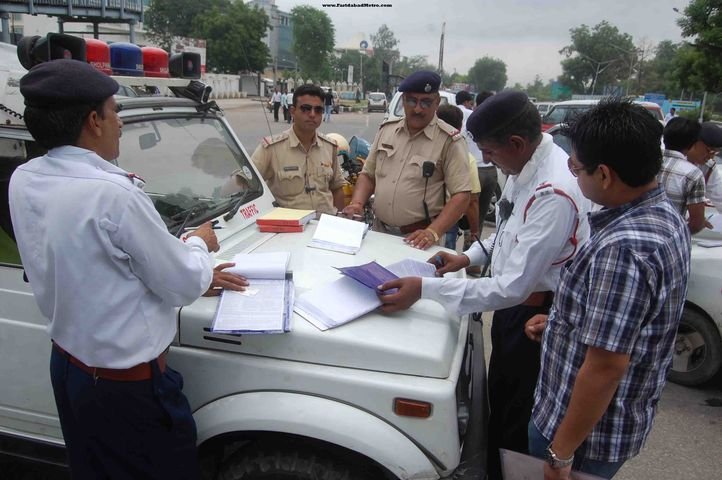 Shailender Singh, 43, was stopped by some traffic police officers on that particular evening and was asked to show all his vehicle documents.
According to Singh, though all his papers were in place, the officers did not allow him to go. Singh was in a hurry as he had to take his 4-month-old child to the doctor. Singh and the officers got into an argument after which the officers challaned him.
"I was getting late as I had to take my 4-month-old son to a doctor but the cop kept holding my car for some reason. After I had a heated discussion with him, he, to my surprise, challaned me for not wearing a helmet. This is ridiculous. I never knew I had to don a helmet while driving a car," Singh told The Times of India.
While Singh calls it a weird way to harass people, the accused traffic cop said, "We stopped Shailender Singh because we found him talking on the mobile phone while driving. We had to therefore challan him. I asked the chowki in-charge of Hasanpur, Bachan Singh, to issue a challan. However, the official, by mistake, charged him for not wearing a helmet whereas the challan should have been issued for talking on the mobile phone while driving. It was an error and not done deliberately."
"If the incident is found to be true, appropriate action will be taken against the erring official," SSP, Dubey said.
In another instance, in January 2015, Lucknow police challaned a car driver for not wearing helmet. The police called it a 'human mistake' after being questioned.