Former dacoit Pancham Singh Chouhan, who was once charged with the murder of around 125 people, is now wanted again by the police, this time for an unpaid electricity bill. 
The 91-year-old was a dreaded name in the Chambal forests during the 1960's, but he now faces a court case for not paying an electricity bill worth Rs 2.5 lakh of his house in Bhind district, Madhya Pradesh.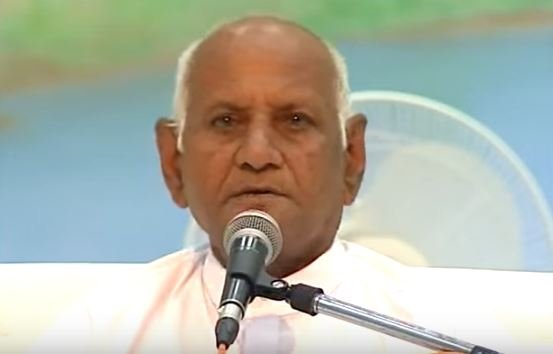 His family has, however, blamed Prajapati Brahma Kumaris authorities as he had donated his house to them 35 years ago. "It's the fault of the ashram authorities, they are not ready to pay the bill. We feel cheated," his elder son Santosh Singh Chouhan told The Times of India.
The notorious dacoit terrorised the Chambal valley, which consists of districts from Madhya Pradesh, Uttar Pradesh and Rajasthan, for 14 years, with several cases of murder, extortion and robbery registered against him. In 1972, he surrendered on the appeal of then Prime Minister Indira Gandhi. After serving his jail term, Chouhan joined Prajapita Brahma Kumaris and became a spiritual preacher.