One of the most popular local reporters from Pakistan, Chand Nawab is back in the news. But this time not because of Bajrangi Bhaijaan .
The reporter who is currently working with 92 News Channel was beaten up along with his crew at Karachi Cantt railway station on Tuesday, September 22. Nawab had reportedly gone to cover an assignment regarding the issue of sale of overpriced train tickets.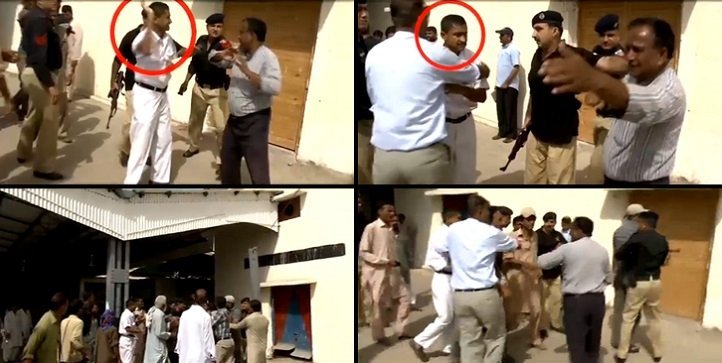 According to ARY News reports, when Nawab and his team reached the station, several passengers complained to him about train tickets being sold at over priced rates due to the heavy Eid rush. As he was interviewing one of the passengers, railway officials and police heckled his team and amidst all the commotion, Chand Nawab was slapped. The officials also tried to turn off the camera and threatened to arrest the crew members. The ruckus stopped soon after public intervened in the situation.
Sindh minister Nisar Khuhro has taken notice of the incident and ordered inquiry into it. The channel has also requested Federal Minister for Railways Khawaja Saad Rafique to look into the matter.
Railway officials, on the other hand, said that they only acted in retaliation as it was Nawab who attacked them first. It is still to be ascertained whether the reporter overstepped his domain in covering the assignment.
Here is the video:
Read more: