The Chandigarh municipal corporation got caught in the worst kind of goof up just before the Martyrs Day celebrations. How? It pasted posters which visibly portrayed American soldiers on it.
As if that were not enough, the poster reads: 'The Chandigarh municipal corporation salutes the martyrs'. Really?
In the picture, the three men sporting a different kind of helmet, held M-16 US Army standard issue rifle in their left hands, with a US flag insignia on the uniform. The trio were plastered on an over-edited background.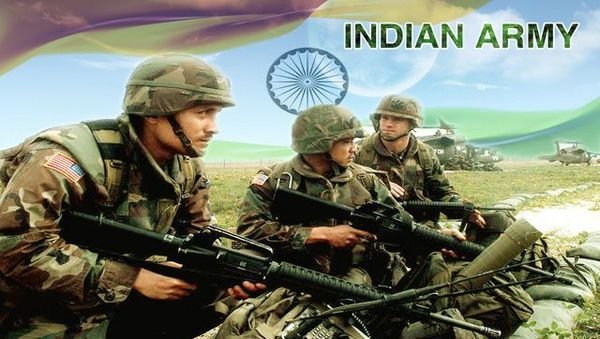 The Mayor of Chandigarh municipal corporation, Poonam Sharma called it just a ' printing mistake '. How dismissive is that?
"I came to know about this printing mistake last night. I had a word with the concerned authority. The pictures may be downloaded from internet which has caused this error. I am looking into this matter," said Sharma.
As we see it, the ghastly 'printing mistake' probably occurred at the hands of someone who in a hurry Google searched 'soldiers', and went with the best resolution, not accuracy. Soon, someone else pointed out the gross error and decided to touch up the background. Because an Indian flag at the back fixes everything, right?
Meanwhile, the over-the-top casual attitude of the officials has left the whole army fraternity of Chandigarh with a feeling of utter disgust.
Major Guneet Chaudhary (Retd) told the Indian Express , "This is not a small mistake. It goes to show how lightly the Chandigarh Administration takes the defence community and what little importance it gives it."
Bharatiya Janata party's Chandigarh MP Kirron Kher called the incident "embarrassing" and demanded a public apology from the CMC authority after the news reached her.
"It's an utter disrespect to the jawan and Army. It is your duty to double check it. The Mayor should have double checked it. We cannot afford these things. You should make sure that these things should be properly done," Kher told IBNLive .
Dear CMC authority, couldn't you find a better way to pay homage to our martyrs?