The AYUSH ministry on Tuesday clarified that during International Yoga Day on June 21, chanting 'Om' as well as other Vedic mantras prior to the commencement of a yoga session wasn't compulsory and would be voluntary, reports IANS
The government had released a 'Common Yoga Protocol' which was meant for distribution in universities, schools and government offices. 
The protocol said that before starting yoga exercises there should be a two-minute prayer preceded by chants of Om and some Sanskrit Shlokas.
This should be followed by 18 minutes of yoga postures and pranayam, the official document said.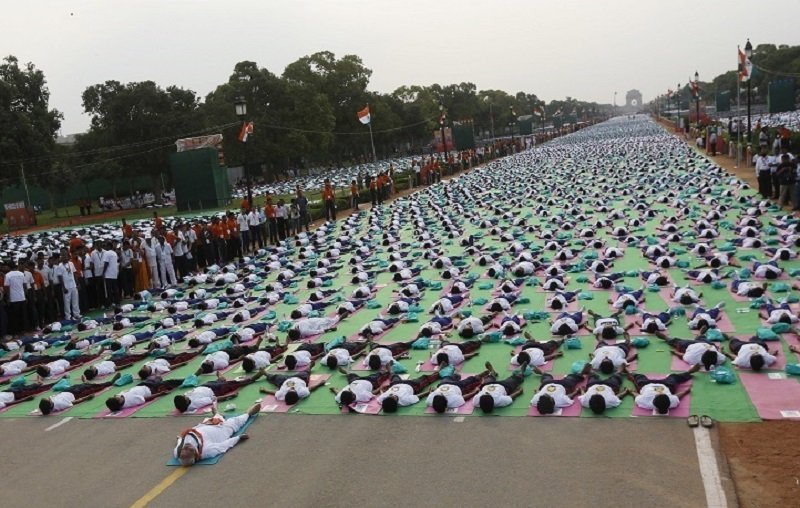 Congress spokesperson PC Chacko had slammed the government and said that it was using yoga for ulterior motives. 
"Yoga is a great knowledge of ancient India. It is not something that belongs to BJP. It should be made more acceptable system for the people to practice…Probably this government is unconcerned about these sensitive aspects,"he said. 
The JD(U) said it was yet another attempt to "impose the communal agenda" on Indian masses.
"For me, I am a Hindu and I have no problem, but how can you ask people of other religion (to do it). This is again communalism… the divisive agenda of RSS. We condemn it," K C Tyagi of JD(U) said.
However, the government and BJP insisted it was last years protocol that has been maintained and no changes have been made to it at all.
Actor Anupam Kher in fact supported it. Speaking to Times Of India, the actor said, "The word 'Om' is associated with yoga. It's better if we do not turn it into a controversy."
(Feature image source: PTI)