Delhi Police commissioner BS Bassi has been criticised endlessly since Monday as he has attempted to defend the police force over inaction against lawyers in the Patiala House court in Delhi for attacking journalists and JNU students. He got a second dose of it when he had to come out and do a second defending act of the Delhi Police after at least one journalist and the accused were targeted. 
Here's his defence and why he was absolutely 'right' about it: 
Bassi: "I do not think he (Kanhaiya Kumar) was beaten up. There was a lot of jostling. We expected jostling and considering that, he was escorted by a requisite number of police officers. He was taken care of by our officers."
Lets give the commissioner this one. Given Firstpost journalist Tarique Anwar was thrashed and another man was publicly beaten up by the lawyers, Kumar is lucky to have escaped with no major injuries thanks to the 'lawyers' who tried to assault him.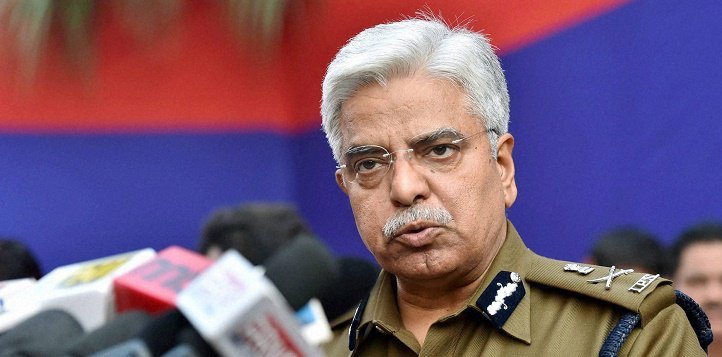 Bassi: "I do not think you can call the situation (in the court complex) today went out of hand." 
Of course, it didn't. Lawyers beat up people routinely in the court premises while they shout patriotic slogans and wave a flag. Journalists are used to being assaulted in the presence of police and being asked repeatedly to prove their identity in a public court. Lawyers are allowed to deal their own brand of justice before justice can be delivered by a judge. What in this went out of hand?
Bassi: "Lawyers are officers of the court. When we are dealing with officers…, unless…use of heavy force would have been inappropriate in this case." 
That is true. Better still, use no force at all. Stone throwing and assault when done by any mob of lawyers should be greeted with ahimsa by the police as Gandhiji said. That way they will truly learn the error of their ways and will become better human beings. And thus, we will become a better society.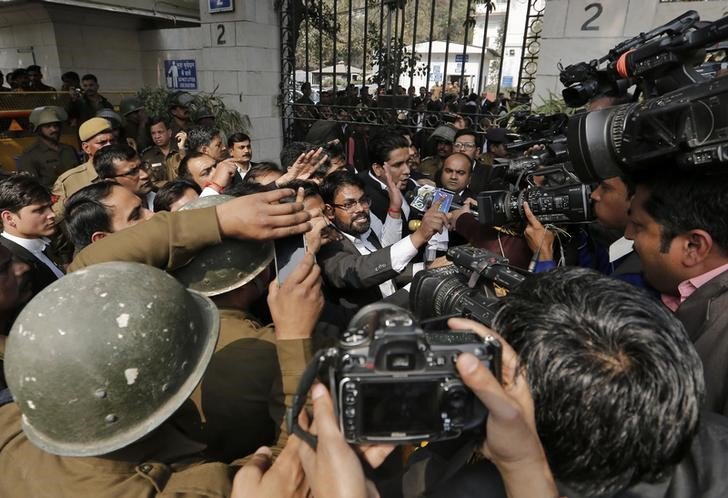 Bassi: "We have managed the situation. There was no breach of peace. We have followed norms of prudent policing." 
The situation was so exceptionally managed that the Delhi Police Commissioner will be appearing before the Supreme Court to explain the manhandling of Kumar and the situation in the court complex. He may have to face some inconvenient questions about handling the lawyers as well.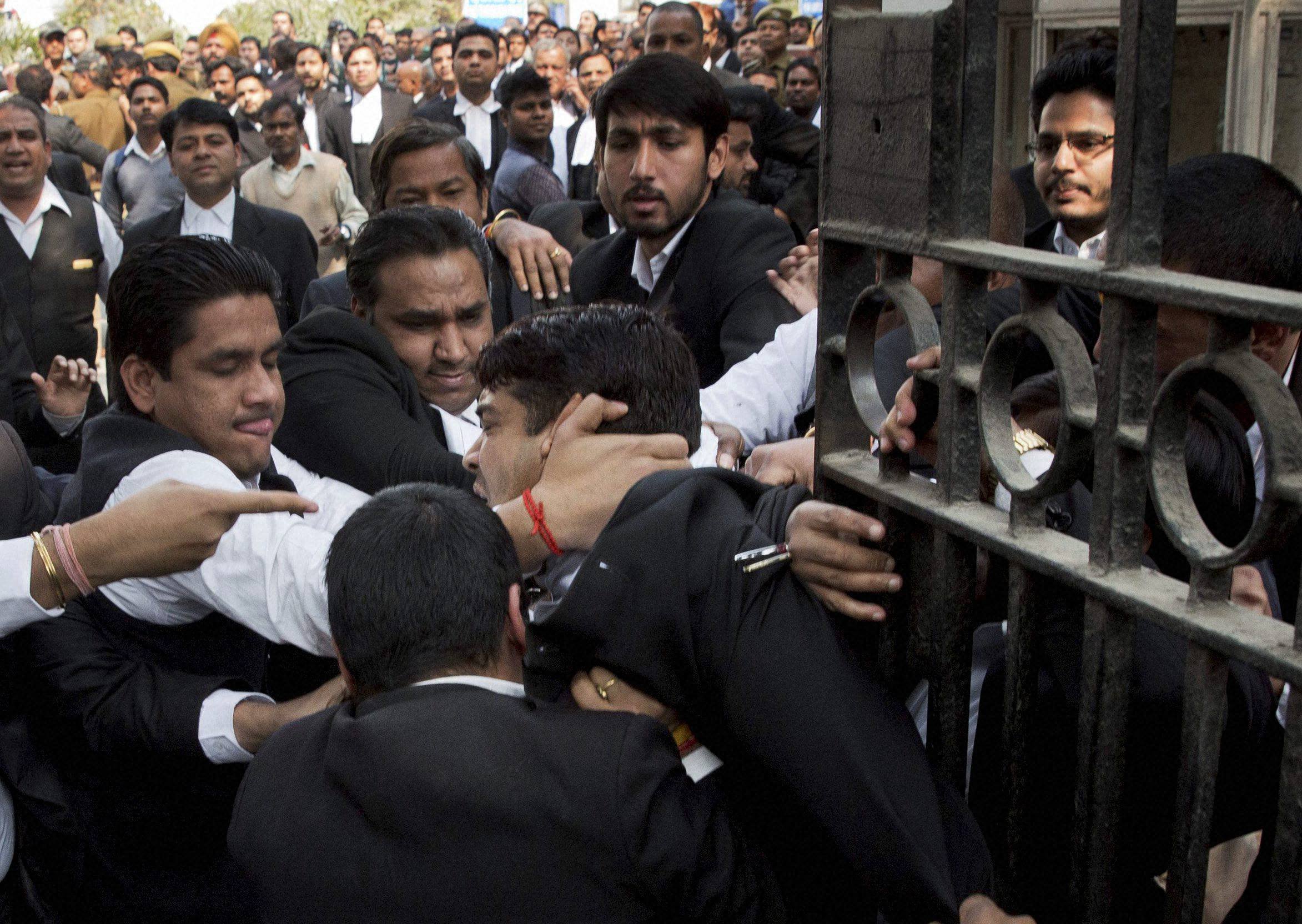 Bassi: "If they find me guilty, then I have a right to rebut." 
That's true. The Commissioner does have a right to rebut anything that is told to the Supreme Court by the panel appointed to probe the incident. But given footage like this, 
it won't be surprising if the Supreme Court doesn't have the kindest words reserved for him.
Bassi: "I personally feel, a young person…perhaps be given bail."
The Delhi Police Commissioner has claimed that they have adequate evidence of sedition against Kumar but at the same time believes he should be given bail because he's young. If the charges are so serious and the evidence so strong in other cases would the Delhi Police be as lenient? Or is this the first hint of reports of inadequate evidence being true? Or maybe the Delhi Police just has a softer side that the commissioner personifies.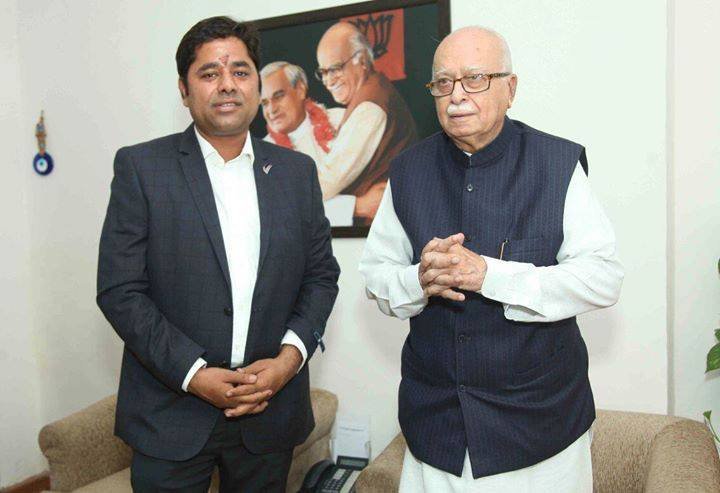 Bassi has also said that three lawyers, including VK Chouhan, who was at the forefront of the protests for two days now, and BJP MLA OP Sharma have been summoned for questioning. He expressed hope that they will appear before the investigating officer and give their version of the events.
Of course, the three lawyers are officers of the court and can't be troubled from their busy schedules. OP Sharma must also have important things to do. Who has time to explain why they assaulted people. After all they did it for the nation. They should be able to come and give their version of events only when convenient to them. 
But then the Delhi Police Commissioner has such foresight that he already has an awesome line that he can perhaps use before the Supreme Court tomorrow: 
"Kavi Pradeep ki kavita yaad ati hai, dekh tere sansar ki halat kya ho gayee bhagwan, kitna badal gaya insan." 
Let's see if the court buys it.