It has been snowing in Bengaluru and it is definitely not the kind of snow that we all love to play with. The people of the city are now facing trouble due to a one-of-a-kind snowfall which people are referring to as chemical snowfall. 
The pre-monsoon showers that hit the city recently has led to foaming of the Varthur lake once again, this time bringing the foam right on to the roads.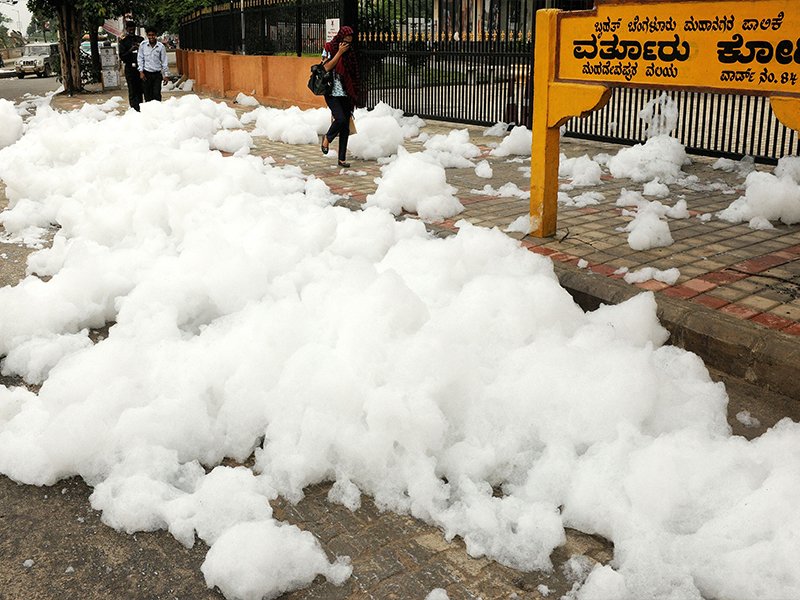 This is not the first time that this has happened, but it definitely looks worse. Last year in April, the same had happened with the froth spouting from the Varthur Lake on to the roads, causing a traffic jam. 
Here's how Twitter has reacted to the toxic foam.
According to reports, people have been complaining of breathing problems too.
This isn't just a sign that there is something really wrong with our environment but also shows how much we really care. Something that has been happening for the past 3-4 years, and seems to be only growing, isn't a good sign at all.