A Chennai man took to social media to report a horrid experience with a cab riding agency and their drivers.
Arman Ali, an employee of the National Centre for Promotion of Employment for Disabled People (NCPEDP), missed out on an important flight, had to book a cab multiple times, and incurred a significant financial loss because of it.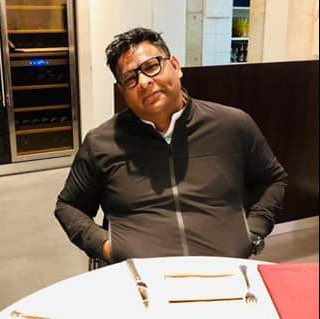 He has pointed out the larger issue of discrimination against people with disabilities that has persisted for long.
According to his post, he booked his first cab, which the driver cancelled even after telephonic confirmation. When he booked his second cab, the driver was not able to put his wheelchair in the boot.
Arman requested the driver to put his wheelchair in the backseat, to which he refused and said he doesn't want to do the trip.
I was unceremoniously pushed out of the cab and he cancelled the trip. I lost a huge amount of time due to these two Uber drivers' misbehavior. 
Due to the delay, he added that he missed out on his flight-
When I finally reached the airport, the counter was already closed and I had missed the flight. Thus, I had to buy a new ticket for 14000 INR and wait for two more hours. This also resulted in me missing out an important meeting scheduled for the same evening.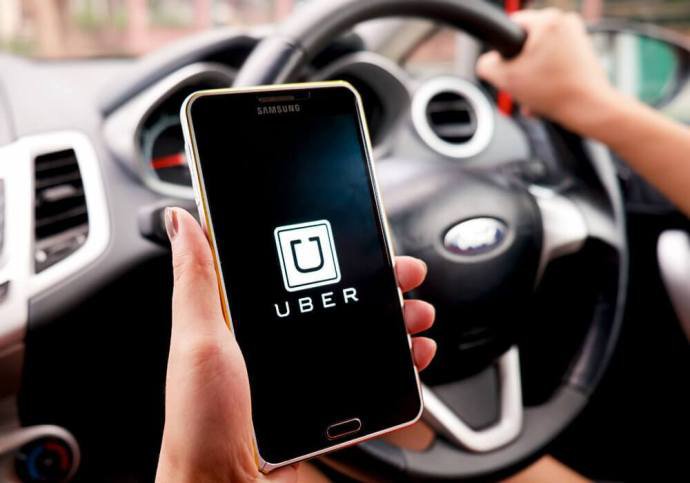 He also mentioned that people with disabilities face issues like these on a daily basis even after India has signed CRPD and passed the RPWD 2016.
The Convention on the Rights of Persons with Disabilities (CRPD) is an international human rights treaty of the United Nations intended to protect the rights and dignity of people with disabilities. The Rights of Persons with Disabilities (RPWD) act, on the other hand, was passed in 2016 in India emphasising on accessibility. It focussed on ensuring that 'persons with disabilities get barrier-free access to physical infrastructure and transport systems'.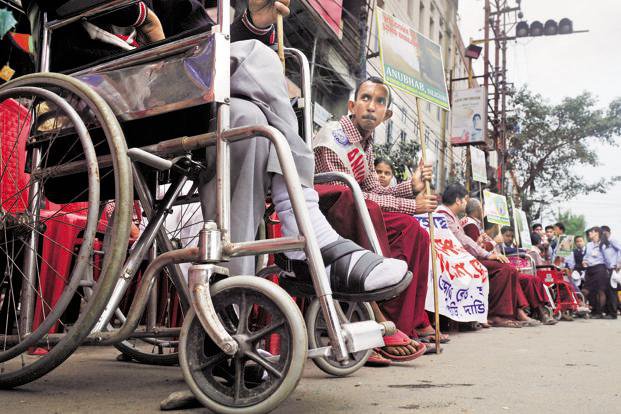 In a conversation with ScoopWhoop he said, 
The point I am trying to make is Uber cannot do such a thing in the US or UK but get away by doing so in India despite the new RPWD Act 2016.
Netizens are calling out the authorities to demand action against this discrimination-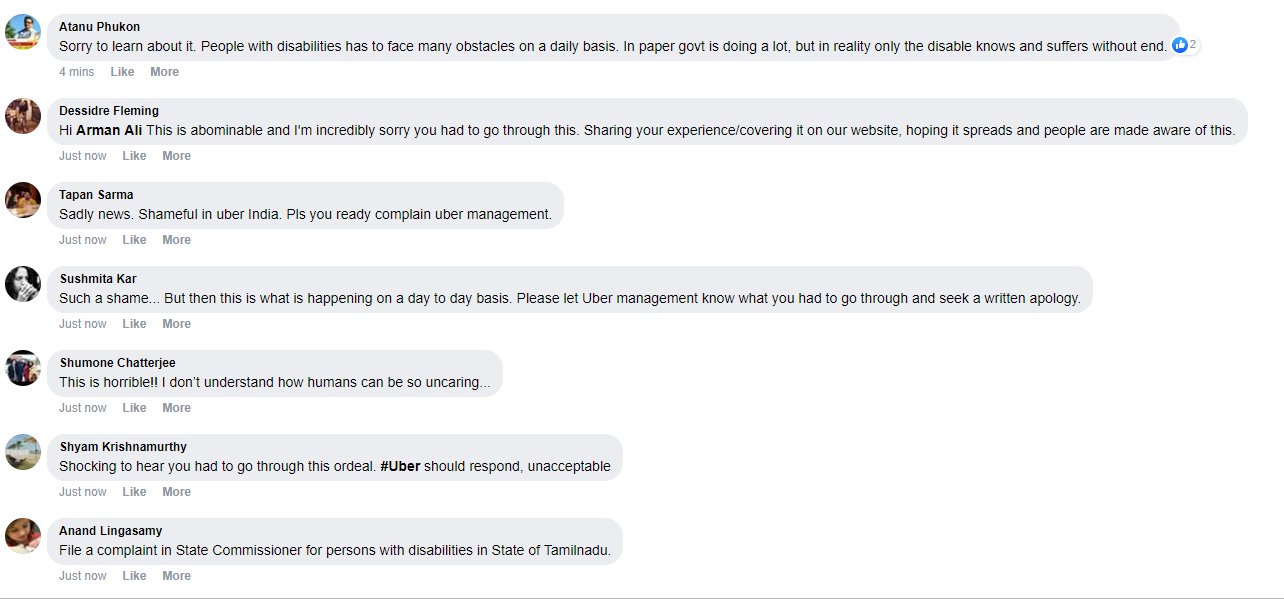 Read the entire post here–

In a statement given to ScoopWhoop by an Uber Spokesperson, here's what they had to say about the incident: 
Any sort of discrimination is strictly against our Community Guidelines. We are investigating the case internally, and have also been in contact with the rider.