A crop art of Chhatrapati Shivaji that was apaprently discovered by people on the internet has got viral. The art, which was made in February on the occasion of Shivaji Jayanti was spotted on Google Maps.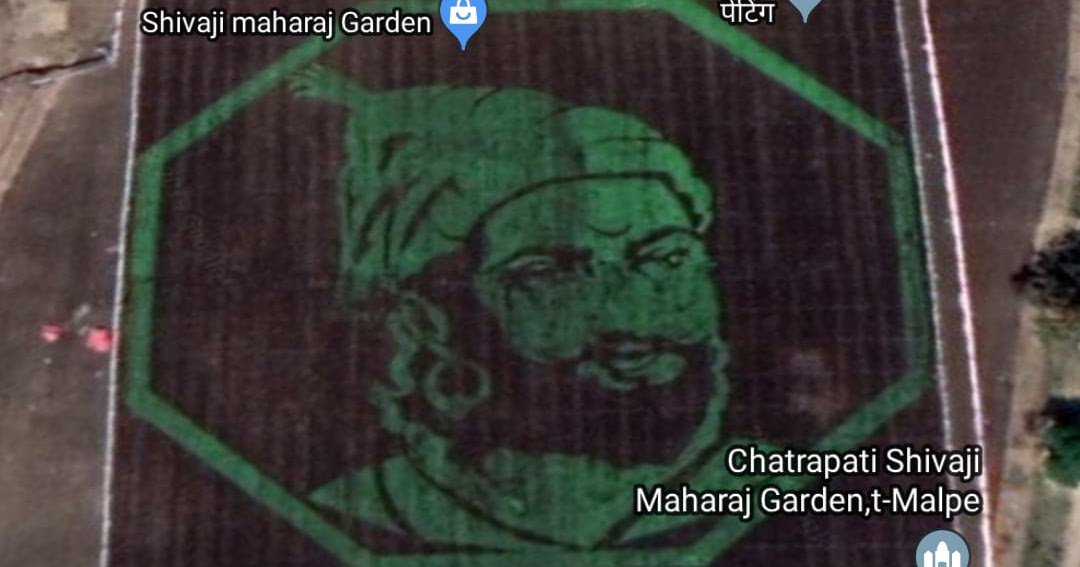 This art was reportedly made in a small village in Nilanga, Latur, Maharashtra. This entire art measures 2.4 lakh square feet and was designed by a rangoli artist called Mangesh Nipanikar.
Reportedly, the rangoli artist had planted over 2,500 seeds a week before Shivaji Jayanti so that when it turns green, the face of the great warrior can be created.    
This is an incredible Chhatrapati Shivaji Maharaj crop art from the Farmers of small village in Nilanga, Latur, Maharashtra. (WA) pic.twitter.com/QG3sSJqed0

— Godman Chikna (@Madan_Chikna) June 18, 2019
After the satellite view of the beautiful art was posted on the internet, it caught desi internet by storm and netizens had nothing but praises for the artwork.       
This true work of art can be seen by anyone by just copy pasting this coordinate "4QP5+8Q Dapka, Maharashtra" on google maps. This will take you to the exact location of the field art.