After being on the run for the past 27 years, underworld don Chhota Rajan was brought to New Delhi early Friday morning from Indonesia by a joint team headed by CBI officials for facing trial in various criminal cases registered against him in Delhi and Mumbai.
The 55-year-old gangster, whose real name is Rajendra Sadashiv Nikalje, will be kept in the national capital where he will be questioned by sleuths of various investigating agencies as he has been making claims of having further evidence to nail India's most wanted terrorist Dawood Ibrahim and his links with Pakistan's snooping agency ISI.
Immediately after his arrival in New Delhi in an Indian Air Force Gulfstream-III aircraft from Indonesia's Bali, Rajan, who is considered as a 'friendly don' as he reportedly tipped Indian security agencies about the movement of Dawood and his aides, was whisked away to an undisclosed location under tight security.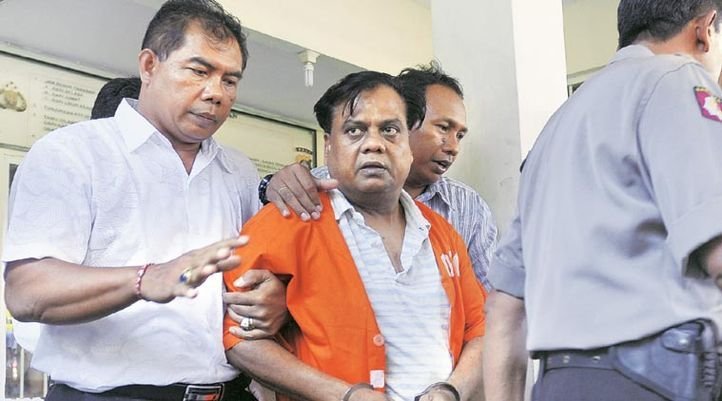 Official cars with flashing lights accompanied by heavy-armed escort vans were seen leaving the Palam Technical Area at around 5.30 am, as anxious camerapersons and photographers made unsuccessful attempts to get a glimpse of the underworld don, who was in one of those vehicles with tinted glasses.
Rajan had told media in Bali that he was happy to return to his motherland and had rubbished reports that his arrest was orchestrated as he was facing threat from Dawood's men.
Ahead of his arrival in India, Maharashtra government made a surprise announcement of handing over all the cases related to the underworld don to the CBI as the agency had expertise in handling such cases. This move comes barely a few days after the state Chief Minister Devendra Fadnavis had been making claims that Rajan will be brought only to Mumbai.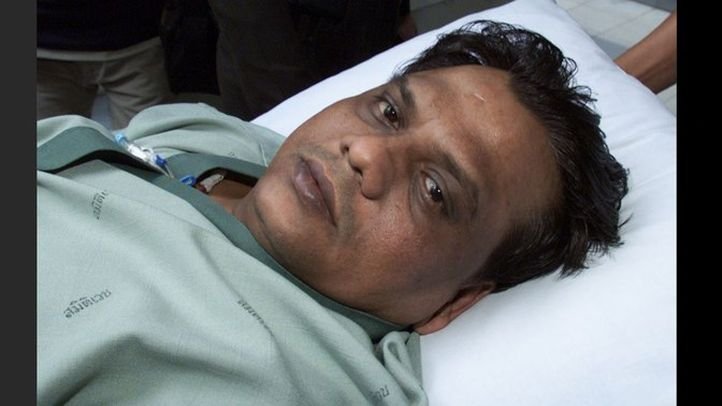 The Maharashtra government's sudden U-turn raised many eyebrows within the police establishment in the megalopolis as the Chief Minister himself had ordered for creation of a special cell inside Aurthur Road prison with medial arrangement of dialysis being made. Rajan is on dialysis as his both kidneys are not working.
Rajan, after his arrest, had expressed reservation over plans to lodge him in a Mumbai jail, fearing that his arch-rival and India's most wanted terrorist Dawood Ibrahim may target him there.
Till the formalities of CBI to take over the Maharashtra cases are completed, Rajan will be in the custody of Special Cell of Delhi Police which has six cases registered against him.
Interestingly, CBI had told the Bombay High Court, while hearing petitions filed by the family members of murdered rationalist Narendra Dabholkar, that it was severely understaffed and required officers from the Maharashtra Police to assist it in the probe.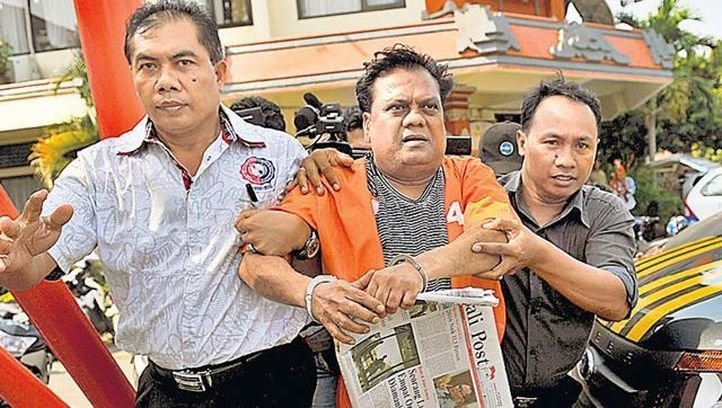 Rajan was arrested on the basis of an Interpol Red Corner notice at Bali airport on October 25 after he had arrived in the island city of Indonesia from Australia.
India was keen that the deportation takes place at the earliest and had put in a request to Indonesian authorities immediately after his arrest, sources said.
However, his deportation was deferred by a day as the international airport in Bali was shut down due to spewing of volcanic ash from a nearby mountain.
Immediately after his flight took off, Indian Ambassador to Indonesia Gurjit Singh tweeted:
#ChotaRajan deported successfully to India.Delay due to Bali airport closure ends. Thanks Indonesia for support.

— Gurjit Singh (@AmbGurjitSingh) November 5, 2015
Rajan is wanted in over 75 crimes ranging from murder, extortion to smuggling and drug trafficking.
Mumbai Police has nearly 70 cases registered against Rajan, including 20 of murder, four cases under the Terrorist and Disruptive Activities (Prevention) Act, one under Prevention of Terrorism Act and over 20 cases under the stringent Maharashtra Control of Organised Crime Act.
Delhi Police has six cases registered against Rajan, who was a close aide of fugitive underworld don Dawood at one point but split before the 1993 Mumbai blasts were conspired.
In 2000, there was an attempt on Rajan's life when Dawood's men tracked him down to a hotel in Bangkok but he managed a dramatic escape by jumping from the first floor of the hotel.
Rajan had fled India in 1988 for Dubai.
Feature image source: Reuters