A candidate from Ahmedabad scored 100 percent in the JAVA Standard Edition 6 Programmer Certified Professional examination in his very first attempt. He completed the 2 hour 56 minutes exam in a record time of just 18 minutes.
He is neither from the premier IIT institutes nor is he a top-notch software professional. One of the youngest achievers from India to receive the certificate, Ronil Shah is a ten-year-old standard five student of Euro School in Ahmedabad.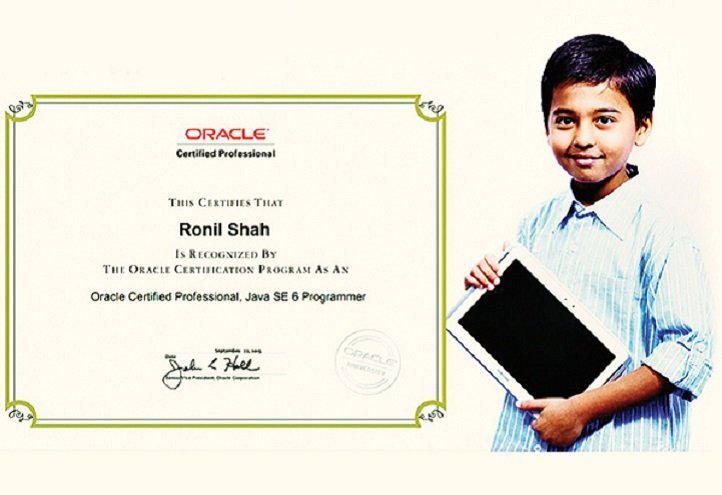 The child prodigy who is aptly called a 'JAVA champion', started learning computers when he was just four. After getting his basics right in computers in class one itself, he developed a love for animation, coral draw, C, C++ in computers. He then started learning JAVA in his local computer institute named Royal Technosoft private limited. There are two more 10-year-olds at his local training academy institution.
"I developed so much love for computers that I started learning animation, coding programming after standard 1. I took a holiday to practise for JAVA standard edition 6 program exam. I used to reach my computer institute to practise at 11.30 am and come home by 6pm. That is how I managed to complete my online exam in 18 minutes," said Ronil who wishes to learn more about robotics, advanced JAVA and android as reported by the DNA.