China on Monday reacted guardedly to the landmark civil nuclear deal recently signed between India and Japan, saying it should "safeguard the authority and effectiveness" of the international nuclear non-proliferation regime. 
"With regard to nuclear agreement signed between India and Japan and on the use nuclear energy, we believe that under the promise of absorbing international obligation of nuclear non proliferation, all countries are entitled to the peaceful use of nuclear energy," Chinese Foreign Ministry spokesman Geng Shuang told media briefing in Beijing.
"At the same time, the relevant cooperation should be conducive to safeguard the authority and effectiveness of the international nuclear non-proliferation regime," he said.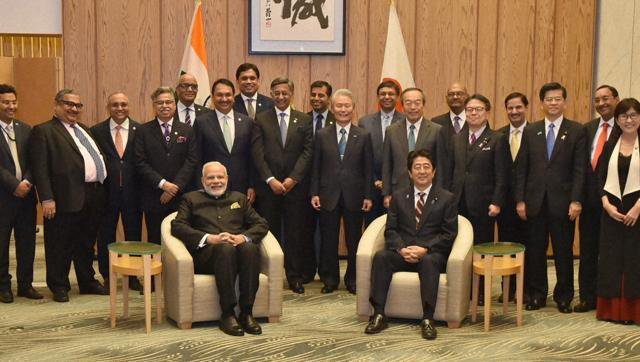 About the reference to the South China Sea in the joint statement issued at the end of Prime Minister Narendra Modi's visit to Tokyo, Geng said "under the concerted efforts of the countries in the region including China, the situation in the South China Sea is developing in a positive direction".
"We have been repeating that we should come back to the right track of peacefully resolving the relevant dispute through negotiations and consultation. We hope that the countries outside the region would respect efforts made by countries in the region and safeguard as well as consolidate the sound momentum in the South China Sea and and do more that is conducive to regional peace and stability," he said in a cautious response.
On the South China Sea, the joint statement issued by India and Japan said that "the two Prime Ministers stressed the importance of resolving the disputes by peaceful means, in accordance with universally recognised principles of international law including the UN Convention on Law of Sea (UNCLOS)".
Ahead of Modi's visit, another Chinese Foreign Ministry spokesman Lu Kang said China hopes that India and Japan would take into consideration the "legitimate concerns" of their neighbours. China claims the whole of South China Sea. Its claims are disputed by the Philippines, Vietnam, Malaysia, Brunei and Taiwan.