A giant gold-painted statue of China's Communist Party founder Chairman Mao Zedong has been suddenly demolished, apparently for lacking government approval, days after his supporters installed it at a cost of whopping $ 4.6 lakh. 
While the 37-meter statue made up of concrete and steel was installed in Tongxu county near Kaifeng in Henan province with high-profile publicity both at home and abroad, Mao's supports lamented the decline of his hardline ideology.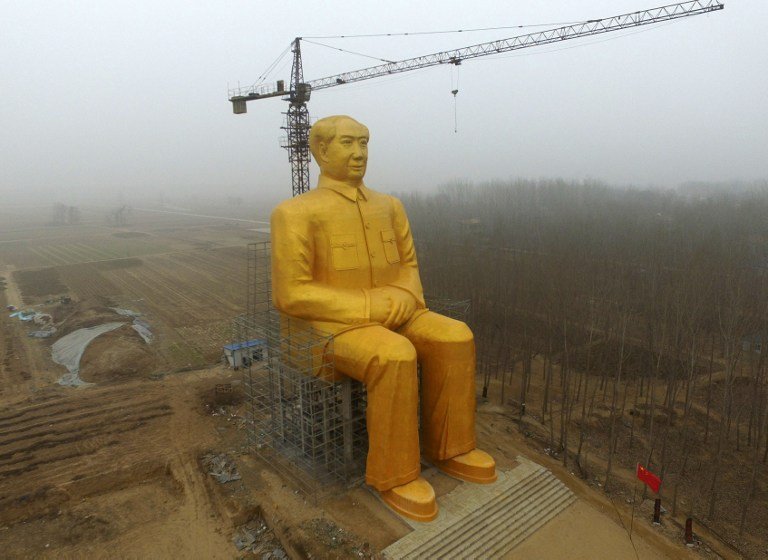 Pictures of the giant statue of a seated Mao over empty fields made worldwide headlines this week. A report in the People's Net news portal quoted local officials as saying that the statue was destroyed for lack of registration and approvals. Pictures of the tattered statue was posted on social media. 
The construction was reportedly funded by farmers and several local entrepreneurs and finished in December. The statue came up amid reports of disquiet in the party about efforts by die-hard Mao supporters to revive his controversial legacy which left millions of dead in various campaigns specially the Cultural Revolution (1966-76) aimed at purging remnants of capitalist and traditional elements to establish a social order based on Marxist ideology. 
While China during his period struggled with high rates of poverty, it moved away from his hardline ideology with a broad range of economic reforms, carried out by his successor Deng Xiaoping, which were largely credited for achieving record economic growth, catapulting it to become  the world's second largest economy.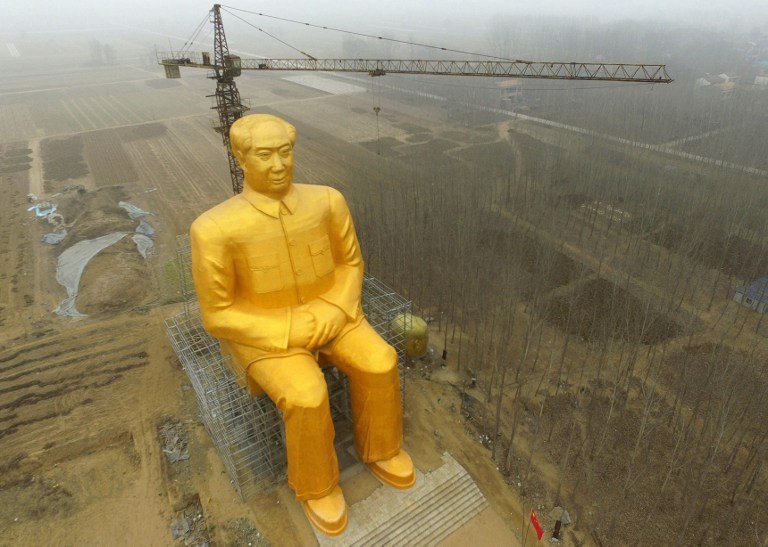 The leaders of the CPC in the last three decades including the present President Xi Jinping are the supporters of Deng's reform and opening up policy while revering Mao as founder of the party and modern China. 
Thousands had gathered last month at Mao's hometown Shaoshan county in Hunan to celebrate his 122nd birthday during which several people criticised the reversal of his ideology. Mao, who ruled China with an iron grip for nearly three decades, died on September 9, 1976 at the age of 82.