In a major boost to China's naval defence, on Tuesday it announced that the country's first aircraft carrier is ready to combat.
It comes as a milestone for Beijing which is trying its best to project its power far from China's shores.
Speaking to Global Times, Li Dongyou, Liaoning's political commissar, was quoted as saying that the ship is "constantly prepared for war" which has been named after its Chinese home province, has "formally been described as having a real combat capacity."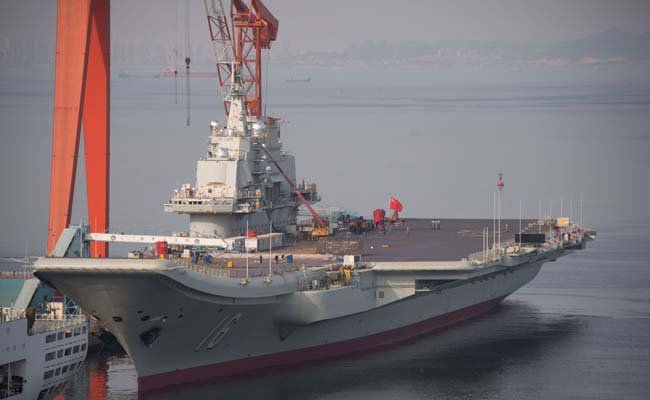 It was purchased as a partially build hull from Ukraine more than a decade ago and was commissioned in 2013.
"There are more than 1,000 non-commissioned officers (NCOs) on the Liaoning, and they are the main part of China's aircraft carrier. Among them, we have 42 Chief Petty Officers with an average age of 40 and experience of serving in the navy for more than 20 years," Li said to Global Times.
It has not been clearly described by China on how it is considering the ship as a major milestone in reinforcing China's defence but the chances are high that it will help in expanding its presence in the South China Sea 
The Liaoning  will also be used as a training platform for officers and sailors who will serve on China's fleet. Currently, China is currently building its second, fully "homegrown" aircraft carrier.
Mr Li said that the Liaoning's combat capabilities still doesn't match the standard of the aircrafts made by U.S, but its training and maintenance operations have been praised by three senior US officials visited during military exchanges.