The official mouthpiece of China's ruling Communist Party the 'People's Daily' was criticized by netizens for uploading an obscenity-filled puzzle for readers on its social media accounts, a BBC report says. 
On Monday, the newspaper posted an alphabetical puzzle asking the readers the first three identified words "might define" the 2017 for them. 
"NewYear2017 word puzzle just for fun: the first three words you see that might define your 2017. What do you see?" it wrote early on Monday.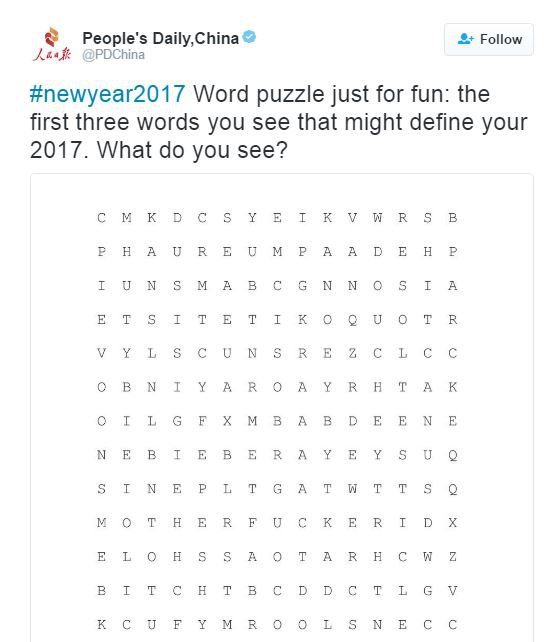 However, the readers were on for a shock when the words identified in the puzzle included "masturbate," "mother****er", "testicle" and "sucker."
The puzzle was deleted from the social media accounts after netizens reacted, some of them angrily, to the "insensitive post" by the newspaper. Interestingly, many users didn't mind the puzzle at all.  
According to BBC report, despite requests, there has been no comment from the newspaper as of now. 
But many Twitter users were unforgiving.