China's Wu Minxia became the Olympics' most decorated female diver on Sunday with her gold medal in the women's 3 meters synchronized springboard.
The 30-year-old and partner Shi Tingmao beat their competition in all five dives for a score of 345.6, way ahead of Italy's Tania Cagnotto and Francesca Dallape on 313.83 points. Australia took the bronze with 299.19 points.
"I didn't think about (the records) that much because if one thinks about it too much it might affect your process," she told Reuters. "Now that I've won the gold medal, I feel that I competed very well so I'm extremely happy," she said.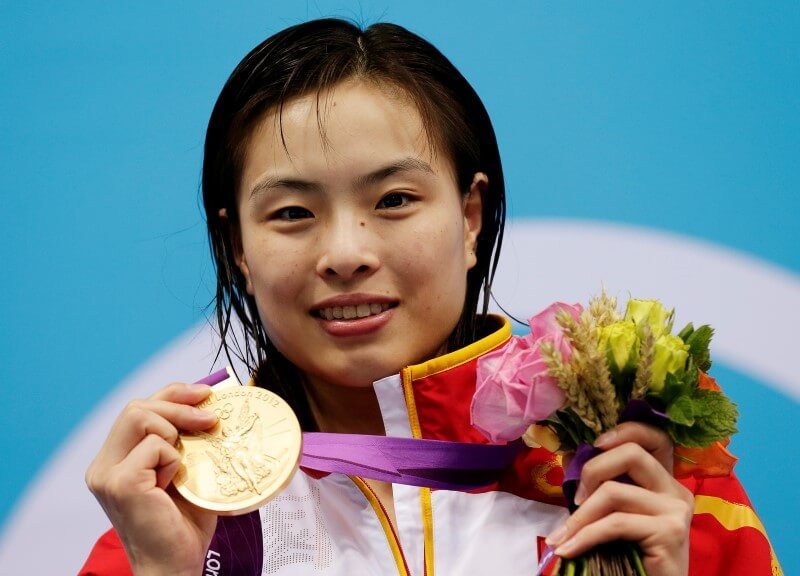 China's win gave Wu her seventh Olympic medal, allowing her to top former partner and "big sister" Guo Jingjing for the most for a female diver. She was previously tied with her countrywoman on six.
She has now also won the most Olympic diving gold medals, overtaking athletes including the United States' Greg Louganis and Pat McCormick on four; clinched the most gold medals in one diving event; and became the oldest woman to win an Olympic diving gold medal.
The 30-year-old said Rio 2016 would likely be her last Olympics but that she would still try to keep competing. She also overcame a nasty leg injury in May, which made her contemplating giving up, she said.
"Maybe it's because nobody has competed beyond 30-years-old, when you're talking about the Chinese team, but given that there's this opportunity before me I would like try it.
"To reach today, it's probably very difficult for the normal person to imagine what I have had to overcome, what drive and condition it needs, fatigue … But the result today makes me feel like it's all worth it," she said.
The Chinese team is gunning to sweep all of the eight golds at the diving competition after winning six of out the total at the London 2012 Olympics.
Australia's Maddison Keeney and Anabelle Smith, who had trailed until the fourth round, edged out the Canadian duo to win the bronze medal by 0.87 points, continuing their country's winning streak in the Olympic pool.
"A few times during the last two years Canada has always beaten us by a small margin so for us to come up on top by a small margin is just crazy," Smith said.
"We just waited for our moment and we finally have it."