Most of the five stars on the Chinese flags being used at medal ceremonies at the Rio Olympics are misaligned, officials said, prompting a diplomatic protest and online fury. 
Chinese internet users were quick to detect a "plot" against the world's most populous country, which came second in the medals table at London 2012, and branded the Brazilian organisers the "worst ever".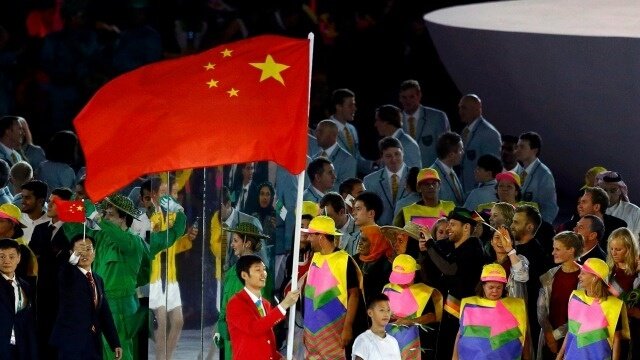 The Chinese flag features one large star — representing the Communist Party — half surrounded by four smaller stars tilted to point toward the centre of the bigger one. But the small stars on the Rio flags, including the one lifted by Chinese fencer Lei Sheng at the opening ceremony Friday, all point upwards.