A lucky Chinese couple won an unusual, underwater sleepover— in a clear, cylinder-shaped room submerged in a 10-metre (33-foot) deep aquarium surrounded by 35 swimming sharks.
The contest, which was sponsored by the Paris Aquarium and the holiday home and rental website Airbnb to teach the winners and their guests about sharks, was not for the weak or faint-hearted.
The lucky winners, Wu Hao and Di Tang, stayed the night of April 13 at the unusual room.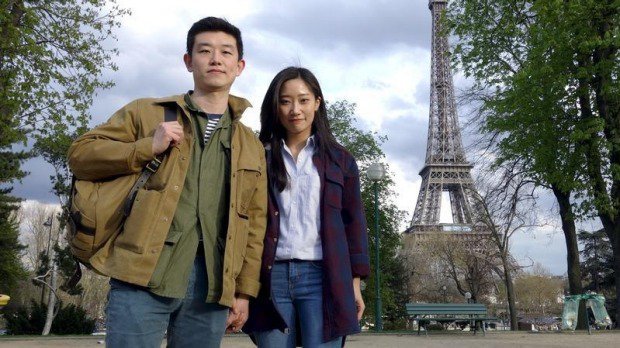 "When I was little my parents used to tell me the story of Jules Verne's Twenty Thousand Leagues Under The Sea. But I had never imagined that someday I could sleep under the sea. Yes it's magical," said Tang, a 27-year-old history student from Xian, China.
The underwater sleepover was available for three nights on April 11, 12 and 13 for three different winners and their guests. The two other winners were a couple from the US and another from the UK.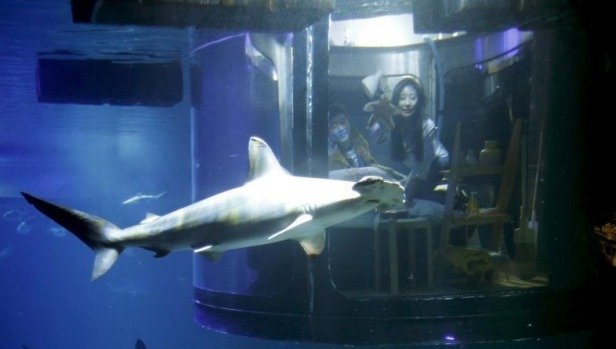 This event also aimed to teach the guests about the species, with host, Belgian freediver Fred Buyle, who introduced them to their overnight neighbours as he swam around the tank in harmony with his finned friends. 
After three nights without any incident, the structure, which was tested for durability in the waters of the Mediterranean will now be a turned into a research hub for scientists to observe the aquarium's sharks like never before.
Here's a video of the unique room that ScoopWhoop had made when the contest was running
(With inputs from Reuters)
(Feature image source: Reuters)