Principal of a school in China did not go by the government's daily exercise programme, rather, he chose to get his students pumped up by using an unthought of method. Sweating it out with dancing!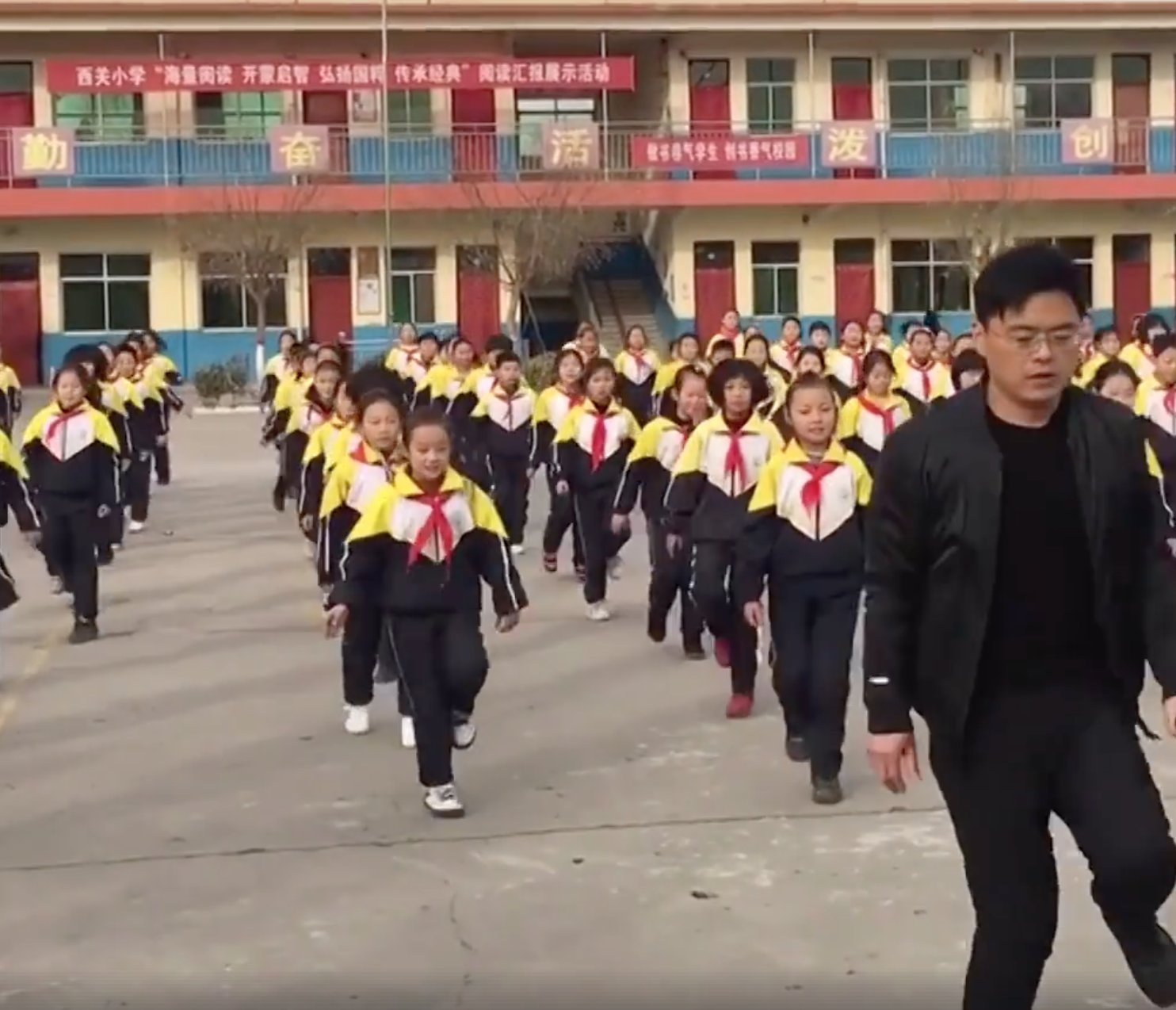 In the video, which is now viewed by more than seven million people on Facebook, has Zhang Pengfei of the Xi Guan Primary School in Linyi county, Shanxi, doing the 'Guibu' dance. 
This dance incorporates jazz moves and is not a norm in Chinese schools. The children are supposed to follow a mandatory callisthenics routine that has been in place since 1951.
The video shows Pengfei dressed in black, with a mic in his hand doing the fun dance, leading not just his students but the staff as well.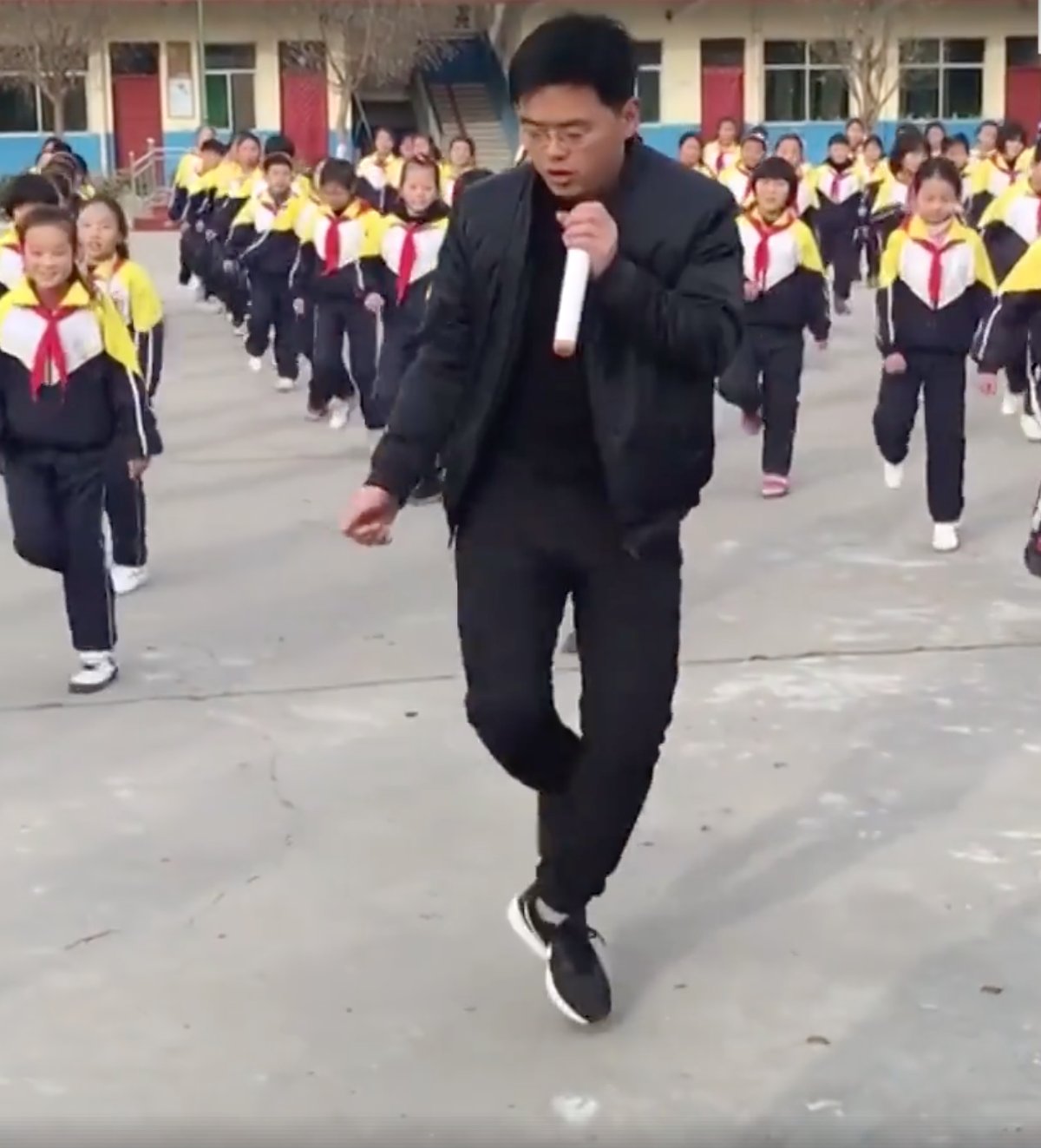 He said half of the teachers at the school opposed the idea in the beginning, but a gave in because the music was so catchy and the routine was exciting.
"The music is full of energy. It really gets the happiness flowing."
Recorded instructions can be heard over loudspeakers, along with the music. The students synchronised their movements, which will not only improve flexibility but will also strengthen the bond of teamwork.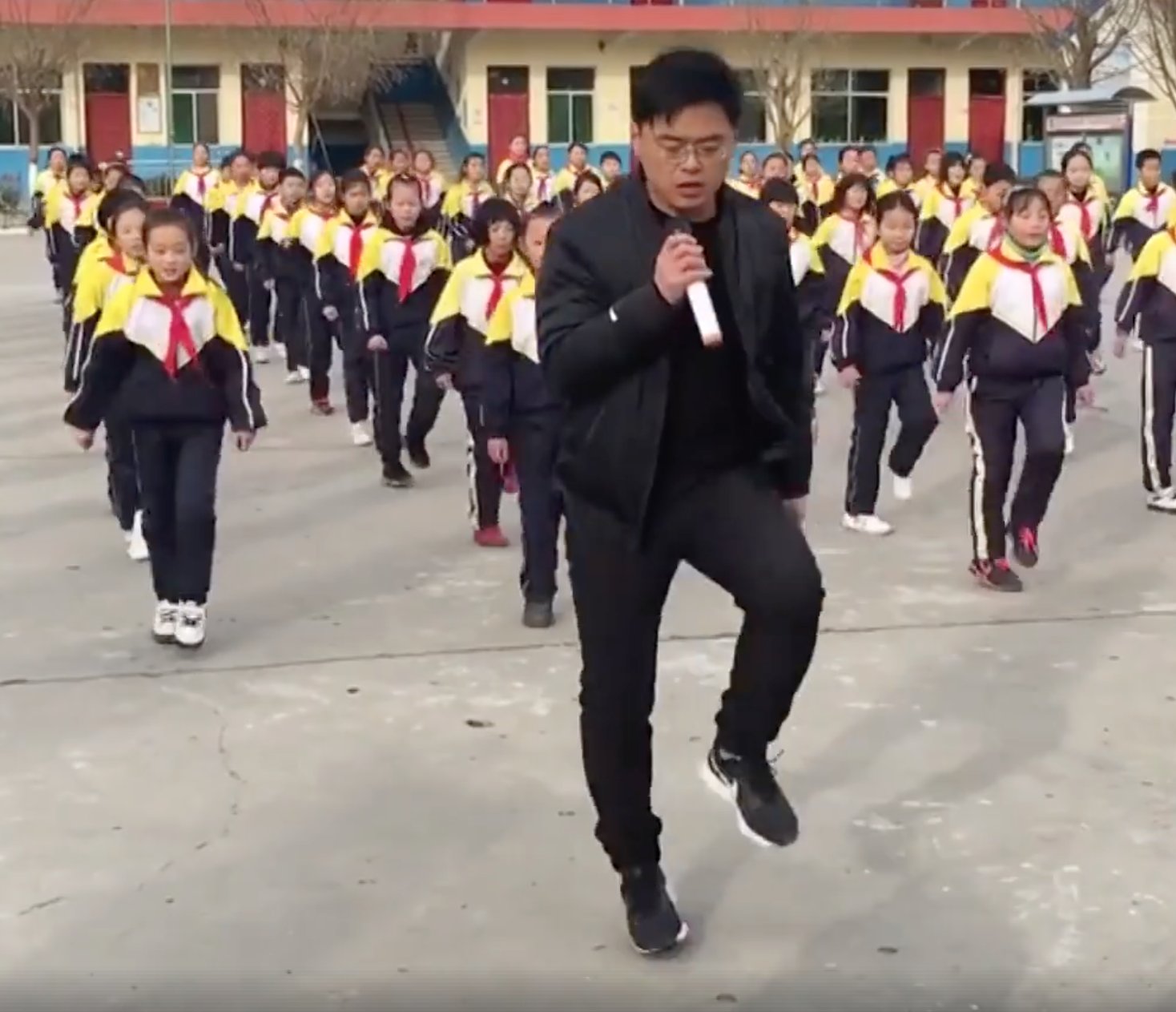 Surprised by the popularity, he said,
 "This is just a small activity at our school. I just wanted to offer a different way to exercise during the class break."
Speaking about his fear of losing the job, Zhang mentioned how abandoning the government-imposed callisthenics programme could pose a threat to his job once the hype is over.
Watch the full video here:
The reactions to this video were informative, some applauded the method, whicle some people can't believe such synchronisation could exist.
Ma'am, are you listening?
All images are screenshots from the video.